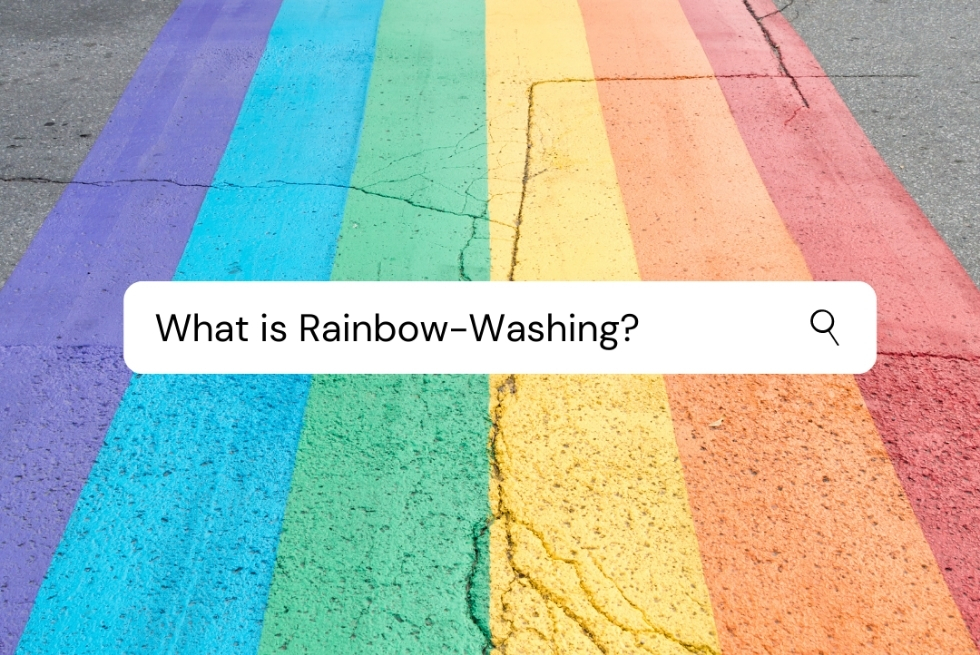 It's June 2021, which means not only are we finding our way back to socializing without quite as much distancing, but we're making up for last year's lost Pride celebration! The parades and parties we have come to love and look forward to each June are (mostly) back, and with them comes the companies clamoring to monetize off of that enthusiasm. 
You may have noticed Papa Johns, Zillow, and LinkedIn sporting rainbow logos, while Target, Disney, Levi's, and even SodaStream, push colorful merch—but how do we know who's pandering and who's progressive? When it comes to Pride, the best way to avoid rainbow-washing is to separate a company's marketing strategy from its morals.
First thing's first, what is "rainbow-washing"? The term, just like its predecessor "greenwashing," refers to the act of misleading consumers through clever branding. With greenwashing, the hope is that you'll believe a product is environmentally friendly, while with rainbow-washing, corporations are hoping you'll buy into their allyship. 
For example, brands using green packaging and buzzwords typically linked with sustainability "organic," "eco-friendly," or "natural", often spend more money on repackaging products to draw in consumers looking to make more responsible choices than they do on making any meaningful change within their organizations. In reality, the product does nothing to combat climate change and the corporation is doing even less. 
To see greenwashing in action, look to fast-fashion titan H&M as they scream about sustainability from the rooftops while producing billions of articles of disposable clothing a year that will likely end up in landfills around the world. With rainbow-washing, some businesses continue to contribute to anti-LGBTQIA+ organizations and politicians are hoping we'll forgive (or completely ignore) their ongoing history with bigotry in exchange for performative support.
With all this mixed messaging, figuring out which businesses align with your beliefs can be tricky. However, a few quick online searches can point you in the right direction:
OpenSecrets is a nonpartisan research group that tracks spending in U.S. politics. Using their search bar, you can easily see which candidates corporations donate to. 
This tool on the Federal Election Commission website allows you to search for individual contributions by the donor's name and lists the donor's place of employment.
Goods Unite Us tracks donations made by businesses and their senior employees to help you navigate where a business's loyalties truly lie.
The BuyCott app allows you to simply scan a barcode to learn more about a business. You can also select the causes you are most passionate about – from gun control to animal cruelty – and the app will tell you if a product's parent company's values align with your own.
At the end of the day, the burden shouldn't lie on each person to have to fact-check global powers like Coca-Cola and assure ourselves that the $2.50 we just spent at the vending machine won't end up being contributed to a hateful politician. We're all doing the best we can as individuals. Is it a bit tiresome? Sure. But voting with our wallets to ensure companies get the message that a temporary logo makeover once a year won't fool us into overlooking their misdeeds is entirely worth it.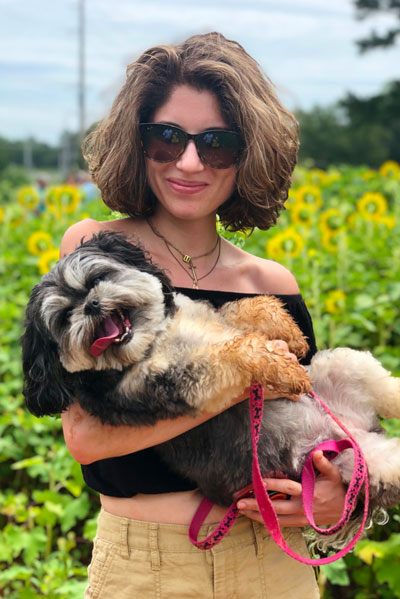 Rachel Cohen
Communications Strategist
Rachel Cohen is a graduate of Central Saint Martins' BA fashion journalism program. After living in Paris and London for several years, she returned to her hometown of Atlanta where she worked as a Managing Editor for Modern Luxury.
She is now the Communications Strategist for Juniperus.