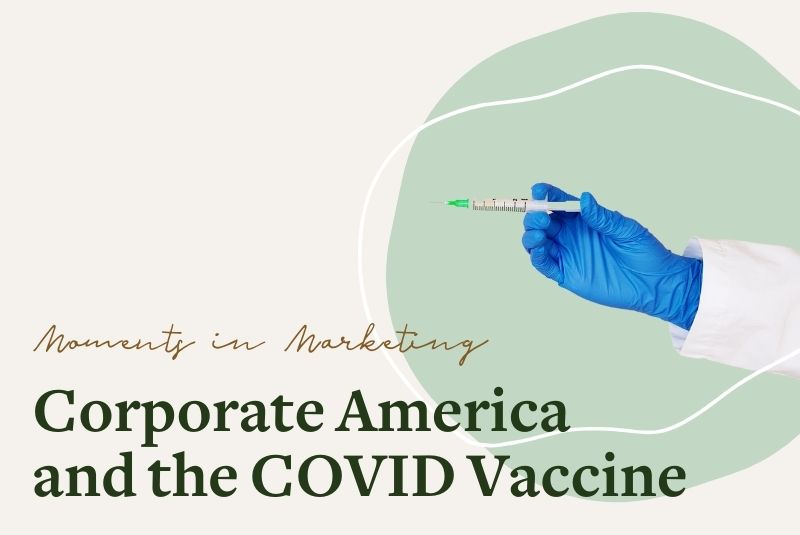 Who had "companies needing to bribe Americans with freebies to get a vaccine in order to protect them from an infectious virus" on their 2021 bingo card? No one? Well, at least we're all in the same boat!
We won't go into the long history of vaccinations, the incredible global efforts to quickly and efficiently produce this scientific marvel, or the psychology behind why some are still hesitant to receive the COVID-19 vaccine. Instead, as part of our Moments in Marketing series, we will take a look at how some businesses are approaching the task of encouraging their customers to get vaccinated. After all, life can't truly return to a state of pre-pandemic "normal" until the majority of those of us who are eligible to receive the vaccine go ahead and do so.
Whether you prefer to see it as altruism or a coy marketing strategy, many companies clearly realize that without customers in stores, their businesses will continue to suffer. So, it is in their best interest for COVID-19 regulations such as mask protocols and social distancing, to no longer be necessary, i.e. the key to their success is for the public to get vaccinated.
Krispy Kreme was among the first to offer a promotion associated with the vaccine. The donut deities have promised a free glazed donut a day to anyone with a valid vaccination card for the remainder of 2021. That's right, get vaccinated and get a free breakfast (or mid-day pick me up, or midnight snack, we aren't here to judge!) for the next six months. Seems like a pretty sweet deal.
Some offers are regional, such as Nathan's Famous giving out free hot dogs on Coney Island to those with a vaccine appointment, or Atlanta-based Monday Night Brewing handing out complimentary 12-packs of seltzer to those with vaccination cards in Georgia, Alabama, and Tennessee during the month of April. And some businesses are choosing to focus on their own employees, with companies like Kroger, Publix, and Petco offering one-time bonuses to those who get the vaccine (it never hurts to find out if your employer is offering a similar incentive).
Nationally, CVS Pharmacy has over 1,000 gifts ready to give away to anyone who received the vaccine at one of their locations. Until July 10, eligible patients can enter to win prizes ranging from $5,000 to host that long-awaited family reunion to a seven-day vacation courtesy of Norwegian Cruise Lines.
Uber and Lyft each temporarily offered free or discounted rides to vaccination sights to encourage their users to make time to get a jab. And until July 31, you can have your vaccination card laminated for free in-store at Staples.
Even government agencies have gotten involved, with individual states from Colorado to Ohio entering vaccinated citizens in lotteries with the potential to win one million dollars.
Regardless of your reasoning—maybe months of free donuts speaks to you but you could do without the promise of a family reunion—if you haven't already received your vaccine, make your appointment and treat yourself to the plethora of gifts thanking you for taking part in the fight against COVID-19.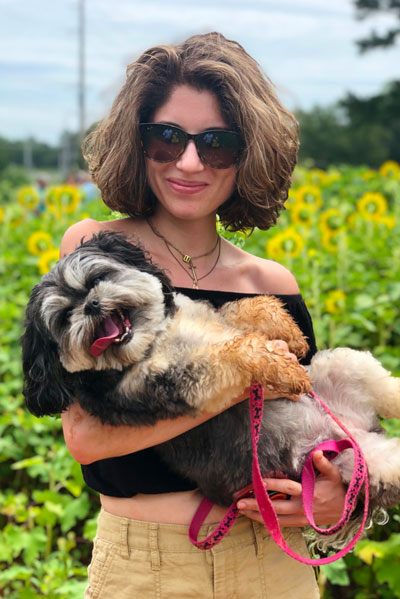 Rachel Cohen
Communications Strategist
Rachel Cohen is a graduate of Central Saint Martins' BA fashion journalism program. After living in Paris and London for several years, she returned to her hometown of Atlanta where she worked as a Managing Editor for Modern Luxury.
She is now the Communications Strategist for Juniperus.