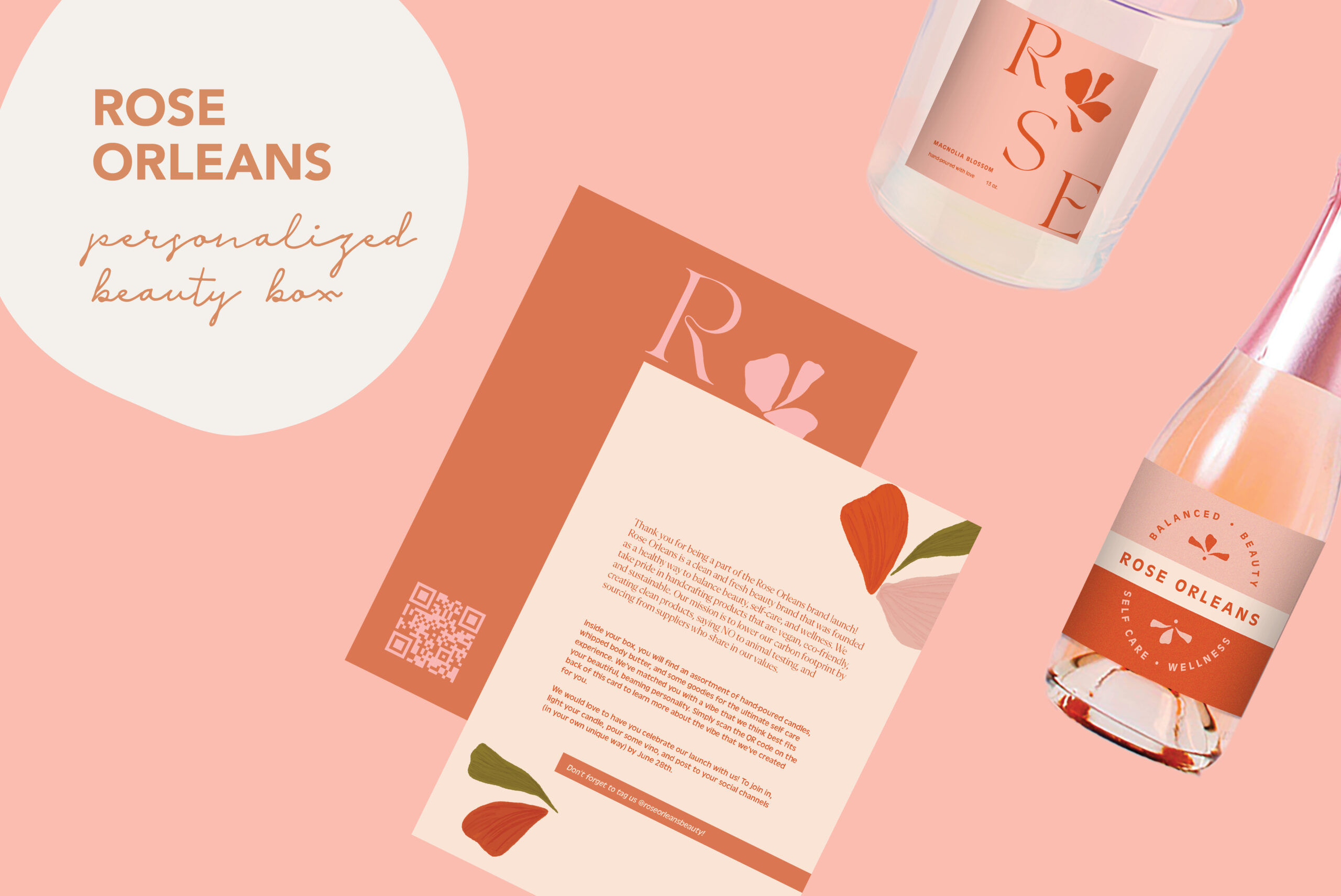 Launching a business is a leap of faith, yet doing it right doesn't happen instantaneously.
At Juniperus, our clients come to us seeking out the full spectrum of services, from complete rebrands, to social strategizing, to building the website of their dreams. But one of the requests that gets us the most excited is launching a business, which means we're involved in every aspect of bringing an entrepreneur's dream to life. 
Racquel Parker's clean beauty brand, Rose Orleans creates vegan, sustainable products that help people find a balance of beauty, self care, and wellness. Juniperus teamed up with Racquel to get her dream off the ground, launching the brand, products, and site for the world to see.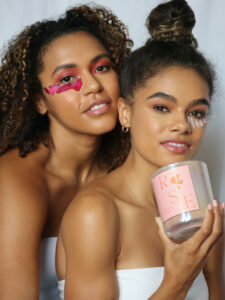 Working with this blossoming Black female-owned business has been an incredible opportunity for our team to come together and leverage all of our collective skills: co-founder Alicia Harper managed the project and handled the brand's content and social strategy, co-founder Amber Schriener was on top of client communications, Madison Martinez led graphics for social media, and I covered all things publicity and influencer marketing.
"It's been amazing to partner with Racquel as she builds her business," says Alicia. "Not only is she smart and savvy, but she is kind, authentic, and truly cares about making an exceptional product that's good for customers and the planet." To narrow in on the distinct personalities of each Rose Orleans scent and help people connect to each and every one, our team created mood boards, playlists, and narratives surrounding them, giving the products depth and allowing customers the opportunity to identify with their preferred "vibe".
While launching a brand still in its infancy may sound like an overwhelming undertaking to most, Alicia explains that the Juniperus team took a holistic approach to the project. "Racquel needed to think about logistics including shipping and production PLUS all the marketing deliverables like print collateral, website, and imagery across platforms," she says. "So, Juniperus was there every step of the way to consult her and to be involved in the process to make things run as smoothly as possible."
As the team's Communications Strategist, my goal was to find a group of authentic women who represented Rose Orleans' dedication to sustainability while also complimenting the joyous spirit of the products. I also worked to share the brand's unique story with a number of relevant media outlets.
Madison designed much of Rose Orleans' collateral including social templates, packaging, and branded items for boxes that were sent to the Rose Orleans ambassadors. "[Racquel] is so excited about the launch and so are we," she said. "It feels great to be a part of making someone's vision a reality." 
Now that Rose Orleans is officially up and running, we're already seeing impressive engagement with the brand as well as rave reviews for Raquel's sweet-smelling candles and body butters.
All of us here at Juniperus thoroughly believe in Rose Orlean's mission to create an environmentally-conscious community centered on self care. Cheers to Racquel, her brand, and all of her inevitable future success!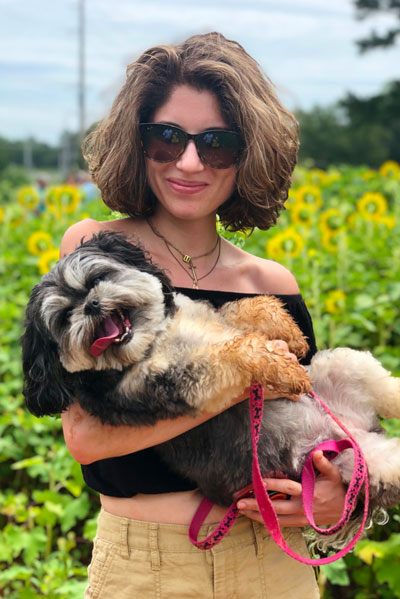 Rachel Cohen
Communications Strategist
Rachel Cohen is a graduate of Central Saint Martins' BA fashion journalism program. After living in Paris and London for several years, she returned to her hometown of Atlanta where she worked as a Managing Editor for Modern Luxury.
She is now the Communications Strategist for Juniperus.