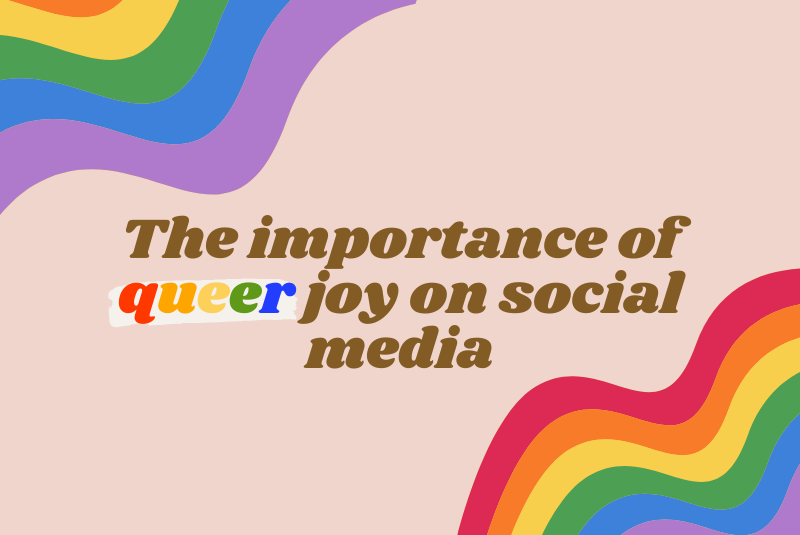 Pride Month started with a protest. On June 28, 1969, the queer community — predominantly Black trans women — responded to a police raid at the Stonewall Inn, a gay bar in New York City. Their uprising sparked a LGBTQ rights movement. Now, every June, we honor who fought for our rights, continue to fight against LGBTQ discrimination (like the most recent Don't Say Gay Bill, for example), and celebrate our queer identities. This Pride Month, Juniperus is focusing on queer joy.
My first experience with queer joy wasn't my own—it was as a witness to seeing my grandmother's glee as she held her wife's hand. I remember the feeling well; suddenly, my world had expanded to include a version of my life separate from what I was told to be. 
Then, queer joy came again, still not mine. My brother, having come out a few years before, introduced our family to his then-boyfriend (now, husband!). I remember the meeting, sure, but what I really recall was their first Instagram post together. Call me a cliche, but I was a month into my freshman year of high school when overly filtered images were all the rage. When I saw the photo of my brother and his partner on my feed I was still in denial that I was queer, but I felt again—the expansion of my world. 
I came out at 15, but it took a while for queer joy to really find me. First came the bullying, the boyfriend I broke up with after one kiss, and the lonely spotlight of being the one openly queer student in my grade. I searched for the queer joy of others as I waited impatiently for my own via YouTube videos of queer couples, Instagram accounts of queer artists, anything I could get my hands on. Again and again, my world continued to expand. 
Finally, I got to college and moved to my campus Pride House. I drank my morning coffee with a view of multiple LGBTQ flags covering our dining room walls, and I welcomed queer students in for niche theme parties and indie movie nights. For the first time in my life, my friends were nearly all queer, and I felt it—Queer joy! It didn't find me from a romantic type of love (even though that did come later). It found me from inner awe of watching other queer people experience their own joy—my friend Brooke's giddiness at putting the final touches on our school paper at 2 am; Meghan's goofy inner child energy in her aerial class; Jenny and Mary's excitement over writing a sketch together; Kayla's quiet contentment when she'd help a tutee solve a math problem; Syl's gasp of happiness when they got to make a dance their own. 
That's the thing about being queer—all the rules come undone. Queer joy is a collective experience; it is all of ours. Seeing others find the light in their lives and hold it close makes me feel warm. I am privileged to have a robust queer community that spans states and countries. For many though, social media can be a rare space to find other queer folks and to share their own joy. 
Queer joy on social media lets us see moments like @theyaresam's wedding, where they walked down the aisle in a custom-made outfit surrounded by found family, or @dylanmulvaney's 'Days of Girlhood' series, where she documents her experiences as a trans woman. Social media invites us to celebrate with @raquel_willis's post for her 31st birthday, where she reflects on the vow she made to herself 10 years ago to live life for herself.
Queer joy sits with queer loss and queer anger over all the ones we've lost and all the things we have to fight for, but simultaneously says: We are here. We deserve to have joy. And you are welcome to have it, too.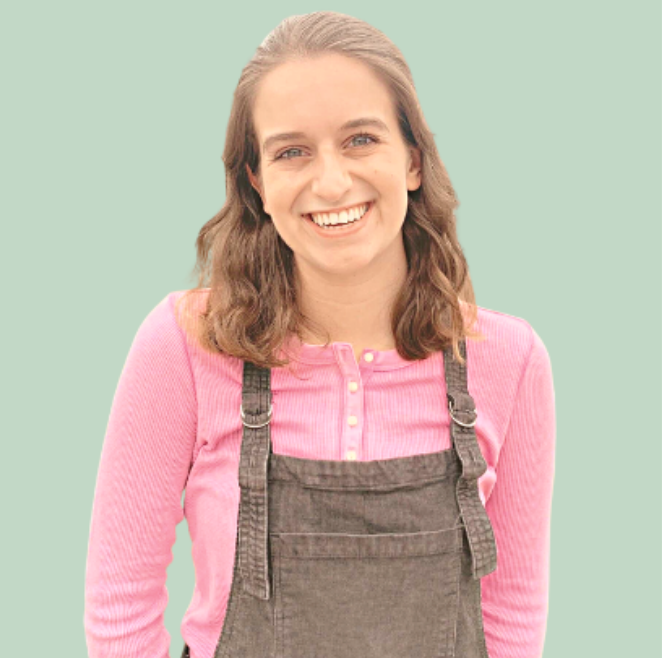 Valerie Weisler
Content Strategist, Juniperus
Val Weisler (she/her) is a community builder and activist from New York. She's a sucker for a good story, and loves collaborating with changemakers to make sure their stories are amplified. Through grassroots fundraising, content strategy, and too much coffee, Val has grown her youth empowerment organization, The Validation Project, into a global, award-winning movement of 40,000 K-12 students over the past 8 years. And as State Voices' Digital Training Manager, Val oversaw the rollout of new digital organizing tools and strategies for the State Voices network.
Val's work has been featured by Glamour, CNN, Oprah Magazine, and more. She holds a B.A in Education Advocacy and a minor in Spanish from Muhlenberg College. She can quote Mamma Mia! word for word, and makes a killer chicken parmesan.