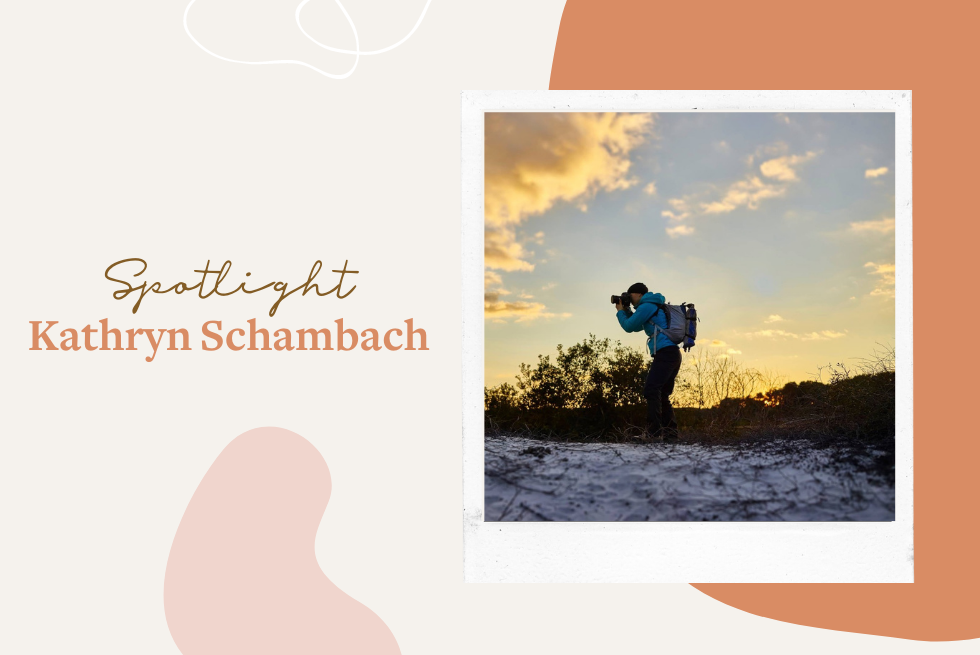 Kathryn Schambach is a photographer based in Atlanta, GA. Her work is guided by creativity, passion, and a strong sense of self ✨
She's partnered with Juniperus on multiple creative campaigns (including Seattle Candle Co's seasonal shoot), making our client's vision come to life. While you can usually find her behind the lens, she chatted with us about where she came from and what inspires her.
When you were little, what did you want to be when you grew up?
I've never been especially good at planning, so that generally depended on what I was most excited about at the time. As a kid, I went through phases which include actress, dancer, screenplay writer, Egyptologist/archeologist, comic book artist, and, of course, veterinarian. Once I learned that being a vet meant more than just playing with cute animals, I settled on "something in the arts" and left the door open.
How did you realize you had a passion for photography?
I'm an observer by nature and I love puzzles. Photography is an industry made up of creative problem solving and analysis. As a broke college student, I was first interested in the scientific process of film cameras and development, but quickly became hooked by the challenge of visually "solving" my assignments.
Can you describe your early career path and how/if it relates to your career now?
I went to Oglethorpe University in Atlanta not knowing what I wanted, but really liking their broad mindset behind core curriculum. I found it to be an excellent fit for growing as an independent person, and I gained a lot of perspectives while pursuing a variety of interests. I eventually decided to major in fine arts, concentrating in photography via classes at GSU and SCAD Atlanta, with as many classical art and art history classes as I could take on.
I knew that any class I took relating to art would build my foundation regardless of where I ended up. By my senior year I knew my fine art career would be that of a starving artist, and saw photography as an industry where I could work AND make money. My department head encouraged me to look into advertisement finishing schools, and I ended up enrolling at the Creative Circus to study commercial advertising. From there, I started working in the photo industry as an intern, assisting local photographers, and learning commercial retouching. 
At each juncture I considered what was available to me and found the next step to be a pretty logical journey, even if I felt like I was stumbling into it at the time. I can say for sure that my early career path directly resulted in what I do today, along with a few critical relationships and advice that made all the difference. I was fortunate to work with an Atlanta photographer early on who guided me and helped me learn the industry—we still work together to this day!
What does self-expression mean to you?
Authenticity is self-expression. I like multicolored Christmas lights and feel like I often contradict myself. But hey, that's who I am.
Can you describe the work you're doing against homophobia in the industry?
Being myself! I've been with my amazing partner for 8 years and have never been happier. My personal preference is action on a one-on-one level instead of larger rallies or marches. I like the mindset of supporting growth vs. fighting against homophobia. I take opportunities as they come to make donations, support local businesses, and uplift the LGBTQ+ community. The next generation is really empowered by our achievements, which lays the groundwork for their future successes.
What could a client expect in a session with you?
A relaxed, organized, and hard-working environment. I love talking about my cats and trading photos of pets with my clients.
What type of client do you enjoy working with the most?
I find a lot of fulfillment working with clients in a state of growth and vision. Whether it's a new product, rebranding, small businesses elevating their look, or a new photo format for web sales, I'm inspired when my client is excited about creating something new. I love being a part of the journey towards helping my clients reach the next level.
What inspires you?
Happiness! I am perpetually learning about balance in life, and I'm happiest when I'm helping to elevate those around me. I'm most inspired when I'm empowering others to create something true to them.
What does an average day look like for you?
Every day has lots of coffee and the never ending task of feeding our 4 cats. With a teenage nephew in the house, life is never dull and I get to flex my Super Smash Brother's muscles every now and then. If I'm not working, you can catch me hiking by the Chattahoochee and keeping myself active in a Crossfit or regular gym (no one warned me that photography is basically lifting weights for a living).
When I am working, I enjoy the ritual of prepping for shoot days. Like an alpine climber beginning an expedition, I try to imagine situations I might come up against. Pre-visualization, mental preparedness, and list-making are crucial to my workflow. My love of list-making extends to my life beyond work by keeping me motivated and organized. Once my lists are refined and my equipment  is loaded up, I can look forward to a great shoot day and a job well done.
Want to learn more about Kathryn? Check out her website here.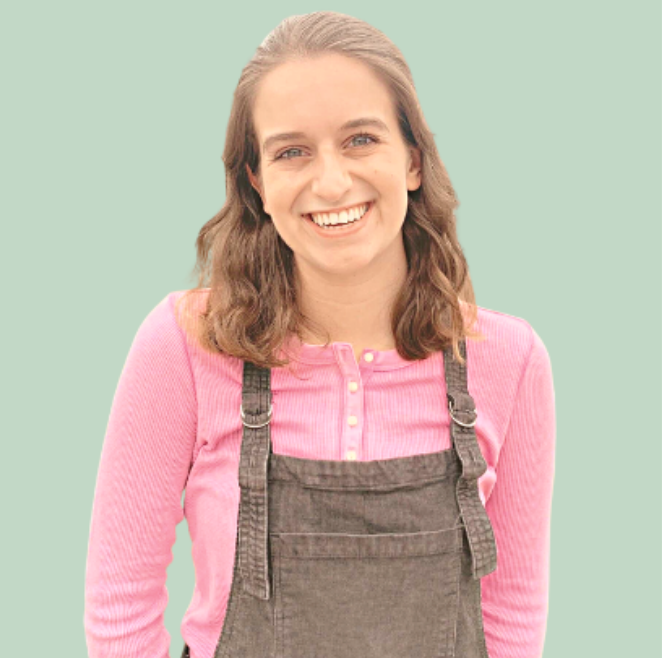 Valerie Weisler
Content Strategist, Juniperus
Val Weisler (she/her) is a community builder and activist from New York. She's a sucker for a good story, and loves collaborating with changemakers to make sure their stories are amplified. Through grassroots fundraising, content strategy, and too much coffee, Val has grown her youth empowerment organization, The Validation Project, into a global, award-winning movement of 40,000 K-12 students over the past 8 years. And as State Voices' Digital Training Manager, Val oversaw the rollout of new digital organizing tools and strategies for the State Voices network.
Val's work has been featured by Glamour, CNN, Oprah Magazine, and more. She holds a B.A in Education Advocacy and a minor in Spanish from Muhlenberg College. She can quote Mamma Mia! word for word, and makes a killer chicken parmesan.