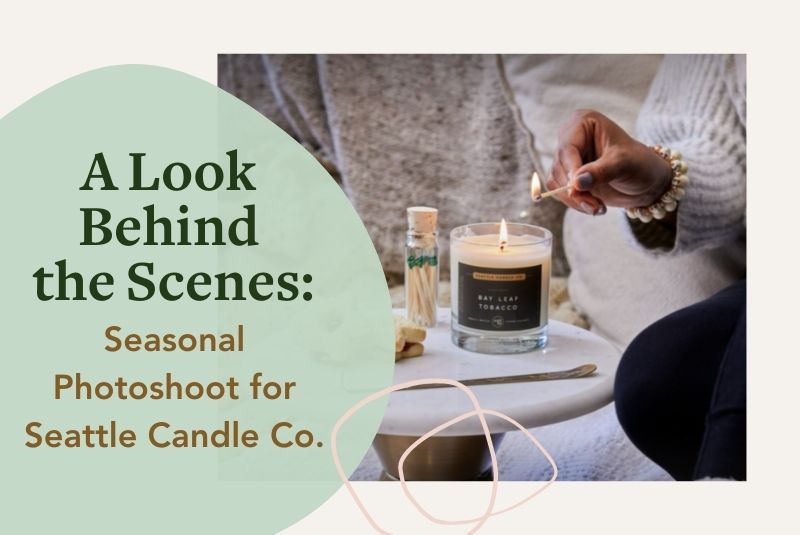 How does one communicate a scent with no nose involved? It's a question the Juniperus team has asked ourselves since beginning our work with Seattle Candle Company in 2021.
"We wanted their content to illustrate the easy extravagance that lighting a Seattle Candle Company brings to any space," says Juniperus co-founder Amber Schreiner. "It took a really skilled, special group of people to bring this vision to life, and we couldn't be happier with the results."
And the results are in. Content from the shoot has already reached 138k accounts from organic social media and paid advertisements. We're happy to say Seattle Candle Company's end-of-year sales have been lit.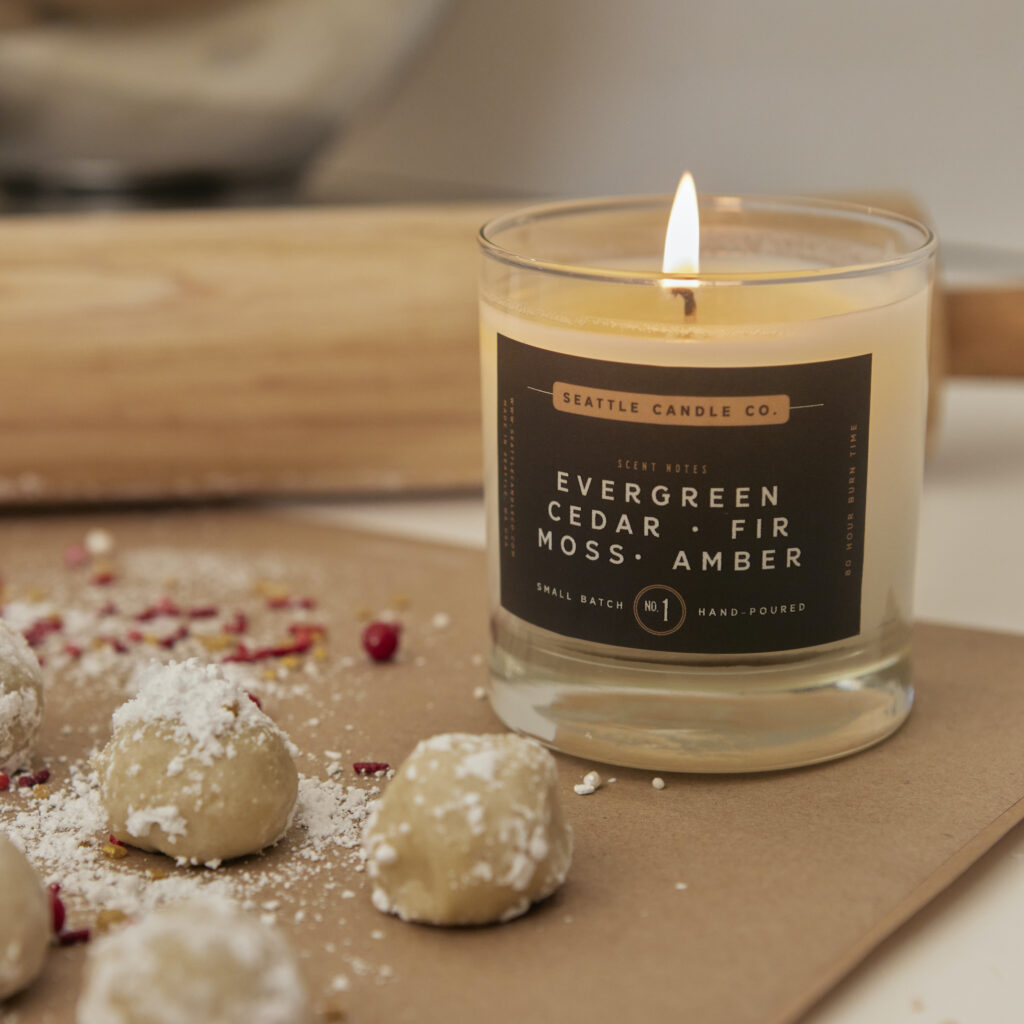 "With gifting season fast approaching, we knew time was of the essence to get the word out," says Alicia Harper, Juniperus co-founder. "We really wanted to capture that coziness, that naturally elegant, warmly indulgent vibe in each photo that would be used for ecommerce, social media, paid ads, and more."
But you can't be elegant on an empty stomach! Our first scene featured a tray of freshly-baked cookies nestled alongside a wrapping paper wonderland. Our phenomenal photographer, Kathryn Schambach, began what would be a long day up on a ladder, making sure to capture the scene from every angle.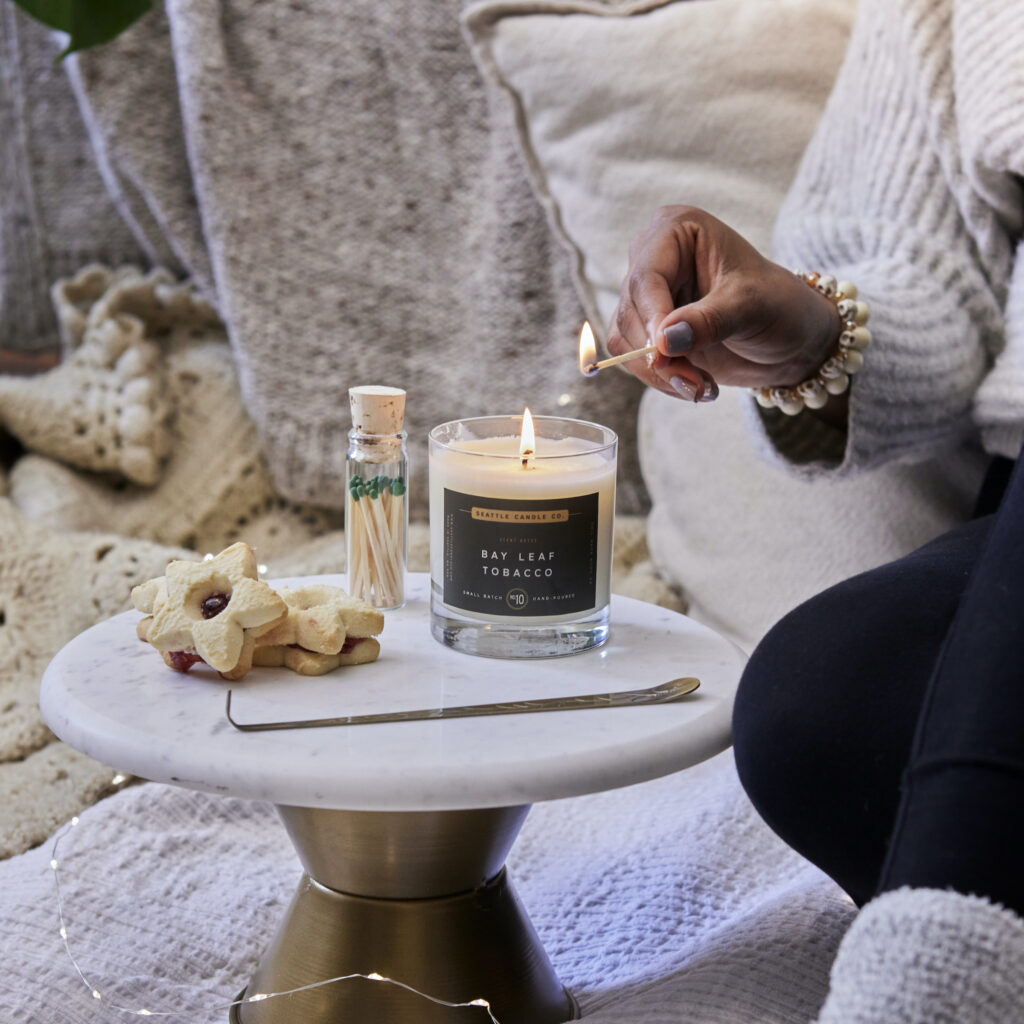 Our models, armed with a glass of red wine and perched atop a cloud of faux fur and knit blankets, got situated with a number of sensational scents surrounding them.
After moving into the bed for a morning cup of coffee, the bath to feature Seattle Candle Company's fragrance sprays, and beyond to the home office for some Seattle Rain, Juniperus' women-led team had officially captured over 1000 shots.
Are you interested in learning more about branded content for your business? Contact us today.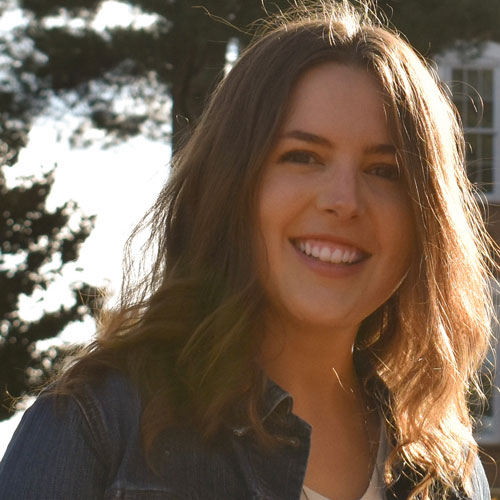 Julia Regeski
Social Impact Strategist
Julia Regeski is a content creator who believes that everyone's story deserves to be told in a way that's intentional, compelling, and authentic. Her work experience has been focused on advancing meaningful social causes, and includes advocating on behalf of Georgia's environmental resources and bringing together nonprofits in the wake of natural disasters. When she's not using her communications skills to try to make the world a better place, you'll likely find her reading, practicing yoga, or adventuring in the great outdoors.