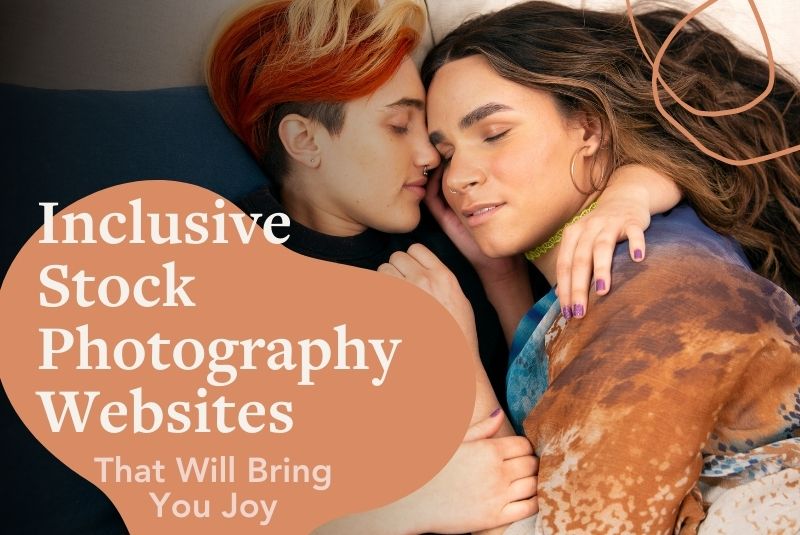 Stock photography shouldn't be complicated. The reason it even exists is so that when your brand wants to illustrate a concept, you don't have to plan a shoot, hire a photographer, and go through all the steps you'd otherwise need to get a high-quality image. But underneath all those overused photos that too often accompany blogs, articles, and ads, a bias is apparent. 
Underrepresented groups can be just that in many stock photo collections – underrepresented. There's no one answer as to how we let it get so bad for so long, but racism and implicit bias in media producers certainly played a role. Consider marketing in the mid-twentieth century. White advertisers wanted to illustrate perfection, which to them, meant showing more white people. Perhaps that inherently racist outlook lingered on in the following decades.
Regardless, anyone who works in marketing today now holds a responsibility to buck those Mad Men attitudes. This means making sure the messages we implicitly send within our chosen imagery, reflect larger, genuine efforts toward inclusivity in representation. 
Here are our recommendations for stock photo sources that prioritize people, real people, from all walks of life. Our list includes free and paid options, so, respectfully, you're out of excuses for why you're not using them. 
TONL
TONL was established to "transform the idea of stock photography by displaying images of diverse people and their stories around the world." Founded by Nigerian American Karen and Ghanian American Joshua, the site offers stunning photos of black and brown people enjoying food, working out, and even includes a "Narratives" section where creators pair stories with photos. While there are suggested categories to choose from, the site also provides a handy search function. TONL pricing starts with an a la carte plan at just $25 a month.
Nappy
A simple but powerful mission: "Beautiful photos of Black and Brown people, for free." What more could you need? What we love about Nappy is that they deliver on their mission, but also provide a space for brands to employ the Nappy studio for specific photo needs. The site also houses a store with powerful merch.
Pexels
With plenty of photos to choose from that illustrate nearly every topic, Pexels is, in general, a good option. Pexels also provides video stock photos that are perfect for a short social media post or as a snippet for a larger project. Scroll down the home page and you'll see diversity in models, but search through their collections and you'll find aesthetically matching groups like happy families and sign language videos, photo challenges fundraising for groups like Amnesty International, and photographer interviews. Pexels is completely free to use, but conveniently prompts users with info about the photographer when downloading photos, making it easy to give credit where credit is due.
The Gender Spectrum Collection
Created by media giant Vice, the Gender Spectrum Collection offers a great example of a company breaking outside their traditional mission to actually solve a problem their industry faces. It offers "stock photos beyond the binary" available for all to use at no cost. Try to download a photo and it becomes clear that the Gender Spectrum Collection is not Pexels. There's no search bar (only categories), and the download link takes you to a Google Drive file. But on the plus side, Vice took the time to caption each photo with the subject's preferred gender identity and offers thoughtful guidance on how to use these photos with respect to the models and a desire to buck the implicit bias we all face.
"Stock photos that accompany articles do more than illustrate subject matter. They have the power to shape perceptions of entire communities. When used critically, they can chip away at harmful stereotypes, pushing more accurate perceptions and understandings to the fore. This is why, over the last several years, initiatives have emerged to increase diversity in stock photos across race, gender, body size, ability and more."
– Vice's Gender Spectrum Collection guidelines
Disabled and Here
In an effort to fight homogenous and one-dimensional media portrayals of disability, Disabled And Here is a disabled-led effort to reclaim how they're depicted, starring disabled BIPOC with different diagnoses, body sizes and types, sexual orientations, and gender identities. Their collection offers not just photos, but also a few unique illustrations too, all of which are free with credit to the photographer and site. There's no search function to help you sort through the 55 or so images, but their categories are easy enough to navigate.
Honorable mentions go to Unsplash, who should be recognized for their sheer volume of free photographer-uploaded work, as well as Canva, whose makes it remarkably easy to import images curated from Pexels and Pixabay straight into your design project.
Know of other stock photo sources we should add to our list? Tell us in the comments!
Juniperus is dedicated to advancing communications for meaningful brands and causes, specializing in digital marketing and social strategy for progressive politics, small businesses, non-profits, and advocacy organizations.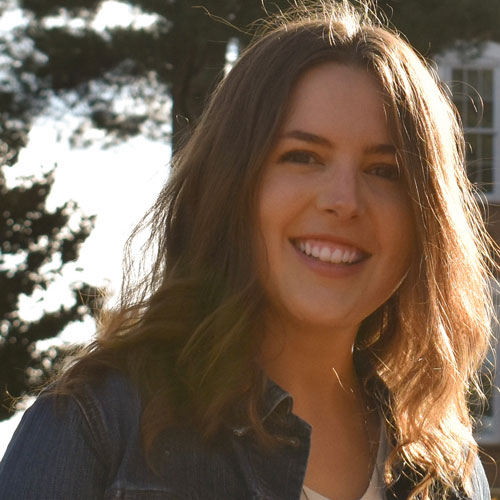 Julia Regeski
Social Impact Strategist
Julia Regeski is a content creator who believes that everyone's story deserves to be told in a way that's intentional, compelling, and authentic. Her work experience has been focused on advancing meaningful social causes, and includes advocating on behalf of Georgia's environmental resources and bringing together nonprofits in the wake of natural disasters. When she's not using her communications skills to try to make the world a better place, you'll likely find her reading, practicing yoga, or adventuring in the great outdoors.