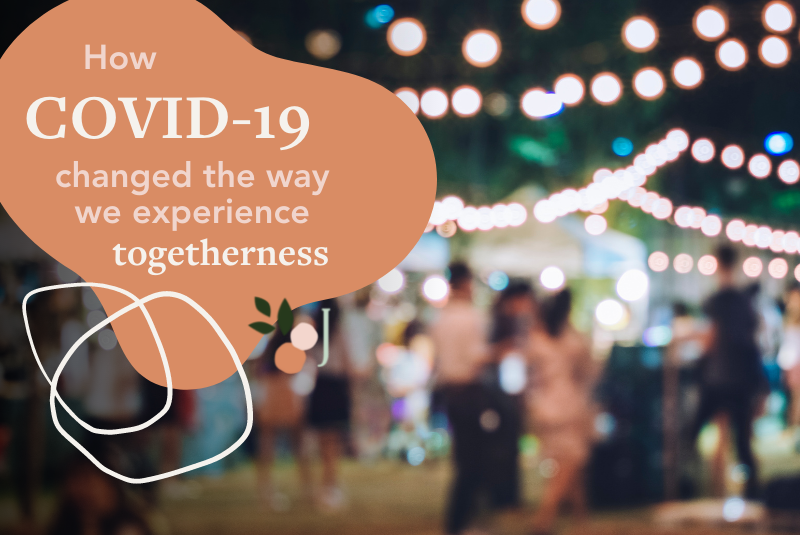 Between keeping up with the CDC's recommendations for in-person get-togethers and planning for those precious post-vaccine outings, it's clear that events are going to look a lot different than they did this time last year.
According to one survey, 82% of event planners are working on holding live, in-person meetings this year, with more than ⅓ of that group counting on adding a virtual component. But how do you plan an event without first knowing exactly how you want your audience to attend? Do you toss open the doors or stick to the screen? Which would achieve your goal best?
The pandemic proved that virtual events work.
A long, long time ago, when COVID-19 first began shutting down in-person parties faster than you could buy up toilet paper, brands struggled to find ways to connect with their customers in a way that was not just easy, but meaningful.
What quickly became crucial was quality content, in more ways than one, made evident by the rise of apps like Clubhouse and TikTok. Users found connection in unlikely places, not because of extravagant, strategic event agendas or meet-and-greets, but because of the ideas others brought to the table.
Take Tomorrowland Around the World, for example. Tomorrowland festival attracts hundreds of thousands of people annually with EDM sets and artistic productions. When the in-person festival was canceled, the creators quickly pivoted to offer a virtual experience that would put even the most exciting Zoom happy hour to shame. Tomorrowland Around the World offered a nine-hour online music festival complete with DJs dancing in front of feature-film-quality virtual effects. The result was so impressive that nearly one million people logged on, inspiring the festival planners to recreate Tomorrowland Around the World in 2021.
A tangible touch.
Whether you're leaning towards a virtual or in-person experience, you might consider what exactly you're hoping to achieve once it's all said and done.
Generating leads or collecting emails might be a little easier to track online, but things like brand sentiment or friendships forged gets a bit trickier. Just because you can't shake hands with your attendees doesn't mean you can't give them something real to remember you by.
Over the last year and a half, many online events included sending digital attendees a real package. Companies offered things like virtual wine-tastings, where the wine to be discussed was delivered a few hours before, or they sent employees curated gift boxes as a thank-you instead of a sit-down dinner.
Now, the tangible vs. digital scales are tipping once again, as many plan to host primarily in-person gatherings with a virtual component. One great success story of this model has been around much longer than COVID-19. TED Talks are clearly told in front of a live audience, yet that doesn't stop millions of people from engaging with Ted content every day. Juniperus helped promote TEDxTeen conferences in London and New York, helping to spark deep discussion despite geographical divides..
Hybrid means inclusive, too.
Even an event planned with the best of intentions can lead to exclusion. Physical events mean there's physical ability required to attend. Some of your most important audience members may not be comfortable getting to your venue, or may need extra accommodations to understand your content.
Hosting a part of your get-together online offers more opportunities to, say, provide captions for attendees that may be hard of hearing. Cost can also be a prohibiting factor for many, so offering a potentially discounted online version of your event can also bring folks in who may have overlooked your event otherwise.
Yes, no, maybe. I don't know. Can you repeat the question?
There's no easy way to know whether your event should be virtual or digital, hybrid or not. The strategy behind planning an event has changed dramatically, potentially forever. As is the case in nearly every other industry, branded experiences were forced to innovate. The questions we're asking ourselves today about customer experience vs. cost, access vs. value, content vs. capability, likely aren't going anywhere.
Juniperus offers digital, in-person, and hybrid event planning and production for meaningful brands big and small.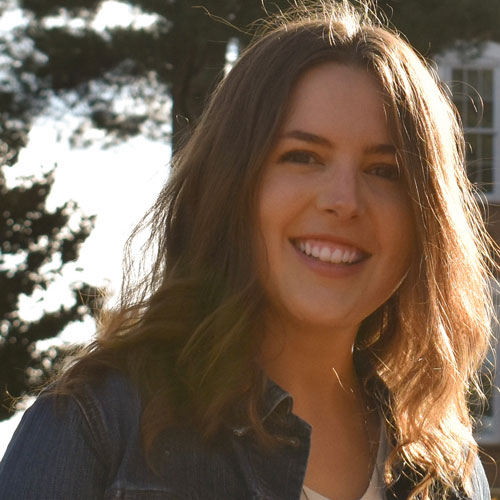 Julia Regeski
Social Impact Strategist
Julia Regeski is a content creator who believes that everyone's story deserves to be told in a way that's intentional, compelling, and authentic. Her work experience has been focused on advancing meaningful social causes, and includes advocating on behalf of Georgia's environmental resources and bringing together nonprofits in the wake of natural disasters. When she's not using her communications skills to try to make the world a better place, you'll likely find her reading, practicing yoga, or adventuring in the great outdoors.