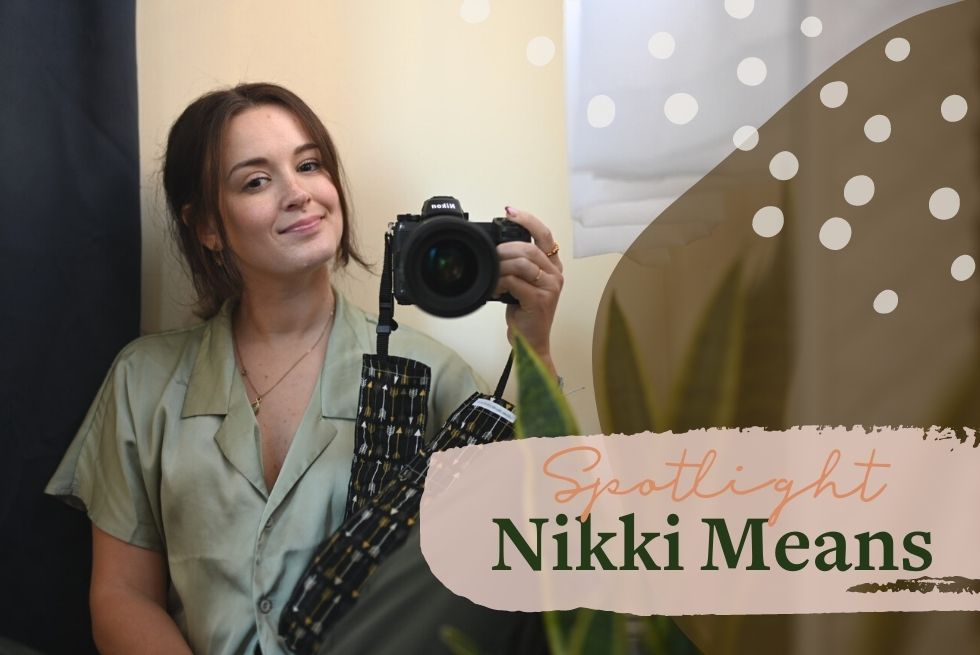 As a writer, marketer, and founder of her own photography business, Nikki knows what it ✨Means✨ to bring brands to life. With so many passions and interests, she says her career path certainly hasn't always been a clear path. But, her experience across creative fields has led her to the perfect place to merge her storytelling abilities with a chance to do amazing work for Junuperus' all-star client roster.
Tell us a little about yourself! Where did you grow up and go to college?
I grew up in Toccoa, a small town in Northeast Georgia, constantly outside climbing trees or swimming in the lake. I attended Piedmont University where I played soccer and got my bachelor's degree in Mass Communications with a minor in Photography. I love animals—in fact, my senior capstone was on animal shelter overpopulation and how to improve adoption rates by implementing social media and photography strategies. I have a passion for telling stories through photography and have been documenting weddings, couples, families, and brands for the past seven years.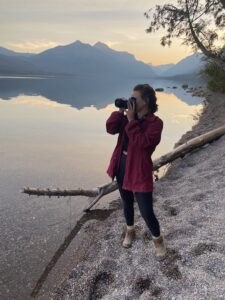 You're a talented photographer! What is your favorite part about owning your own photography business?
Thank you! The best part about having a photography business is getting to travel and meet new people and document moments of their lives. Photography in its rawest form is storytelling and I'm so grateful I get to photograph even a small chapter of someone's life. 
Did you always know you wanted to be a photographer/marketer or did something in particular lead you there?
Growing up I wanted to be a veterinarian, a pro soccer player, and/or a writer so I truly had no idea! I enjoyed taking photos, so I bought a film camera off eBay and started taking darkroom photography classes where I fell in love with the process of developing my own film. By sophomore year I was like, "Well, I love photography, and I love writing, so I'm going to be a photojournalist for Nat Geo!"
I joined the Mass Communication program and declared my minor in photography, becoming a contributor for our school's newspaper and yearbook—so my camera went with me everywhere. Pretty soon, friends started asking me to photograph them. Finally, I found a Digital Marketing internship at an animal shelter and fell in love with marketing as a way to tie my passions together.
What is one thing you'd tell your younger self about your future career?
Don't forget to have fun! Growing up, my mom was a bit of a workaholic so I believed that to be successful you have to hustle and work long hours. In reality, overworking yourself leads to burn-out, stress, and unhappiness. She eventually left her company after 25 years and I saw how much happier she was. So, I would tell myself to prioritize self-care, say "yes" to travel opportunities, and go outside more! Having a work-life balance is crucial to success in your career—and in life!
What are some of the challenges you've encountered as a woman in business?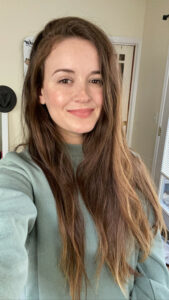 As a woman and as the youngest person at a company, I've experienced sexism and ageism by being talked over and not having my ideas heard. Eventually, I spoke up and the issues were resolved, but I shouldn't have had to go through that. Gender and age do not determine someone's intelligence or creative capacity.
What more do you think needs to be done in supporting women in business?
Definitely the wage gap. Young women going into the workplace tend to feel like they have to prove themselves to get paid the same as a man, and in most cases, they still don't. I know that one day we'll get there with female-led companies like Juniperus already paving the way.
What is the most important thing that the pandemic has taught you?
The pandemic taught me how to slow and be present. I fell back in love with going on walks in the neighborhood, backyard picnics, and reading good books. It forced us all to appreciate the moments and people that we have in our lives that perhaps we may have taken for granted. 
Why were you interested in working with Juniperus?
I was immediately inspired when I heard about this female-owned, inclusive agency amplifying the voices of other female-owned brands, POC-owned businesses, and those who are making a positive impact on the world. Through innovative storytelling and creative branding for these like-minded businesses, they are making the world a better place and I'm excited to be a part of that!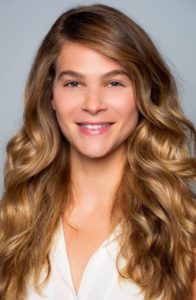 Alicia Harper
Co-Founder, Juniperus
Alicia has been passionate about writing since she can remember. She attended the University of Georgia's Grady College of Journalism where she honed her skills and took every available opportunity to perfect her craft. 
As Juniperus' co-founder, Alicia is the very definition of our brand—young and always evolving—continually building depth to our client's stories while bringing fresh and new ideas to the table.