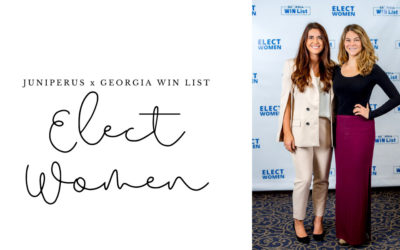 With a strong background in international and domestic event planning, we're able to offer our clients comprehensive event planning.
Partnering with Georgia WIN List and the Commerce Club, we worked hand-in-hand this past month to plan WIN List's 20th Anniversary Legislative Luncheon with 200 guests. Audience goers heard from WIN List board chair Colleen Kiernan on the importance of Georgia as a battleground state in 2020 and from Executive Director, Melita Easters, on how down-ballot candidates can create a "trickle-up" effect on the ballot.
Following lunch, DeKalb Country District Attorney Sherry Boston moderated a fascinating panel with four WIN List endorsed candidates: Rev. Kim Jackson, Dr. Michelle Au, the Honorable Stacey Evans, and Leigh Miller, a candidate for ruby red district HD 30.
Are you interested in how Juniperus can bring your event to the next level? Here are some of roles we took on for WIN List's luncheon;
Designed all printed collateral including programs, postcards, and event signage.
Designed and implemented branded step and repeat for guests.
Managed photographers and videographers.
Host Facebook livestream and maintain social listening during event.
Faciliate candidate interviews during event breaks.
If you're hosting an upcoming event, reach out to us for a free consultation!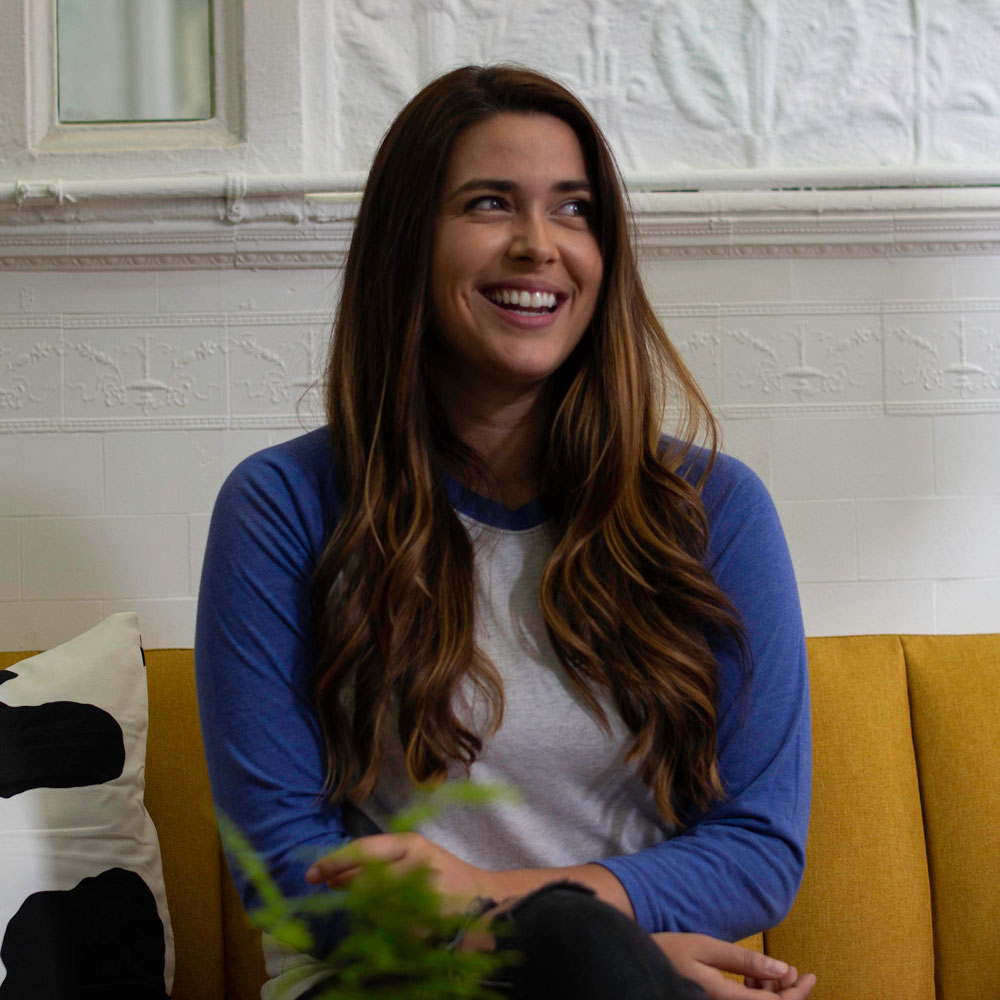 Amber Schreiner
Founder
Founder. Women's advocate. Diversity expert. Amber Schreiner has worn many hats throughout her 32 years. To this day she credits her entrepreneurial spirit to her mom, who instilled in her that the worst thing that can happen is you land back where you started.
Amber started Juniperus to amplify the voices of people who are making the world a better place. She has already worked with the likes of Adobe, the Sierra Club, and numerous political campaigns—with many more exciting opportunities on the horizon.