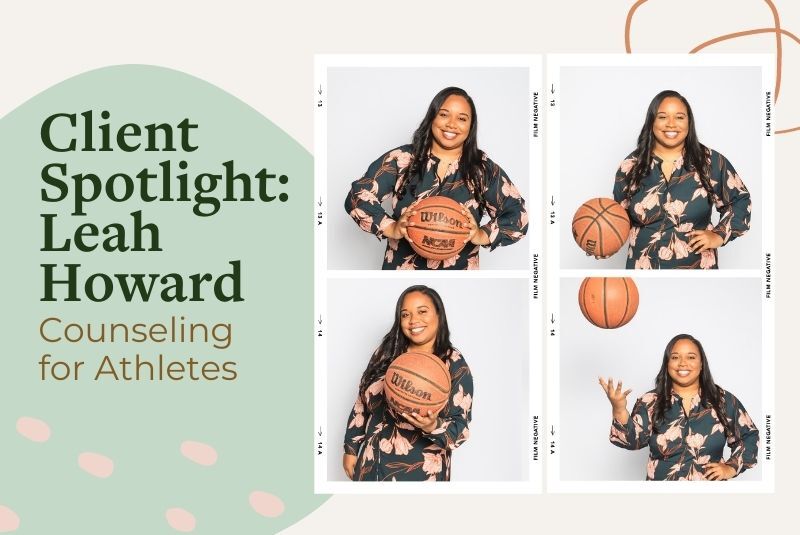 Leah Howard is a licensed counselor and the founder of Counseling for Athletes. We asked her some questions about what it took to follow her passion and what inspires her.
How did you realize your passion for counseling?
I realized my passion for counseling when I was in college working as a student teacher in a school. The students I worked with had a number of personal concerns they wanted to unpack, but there just weren't enough hours in the day to address them all because of the large number of students. I wanted to be in a position where I could provide more personalized time. 
Counseling provided a path for me to continue my passion of helping people in a way that also fit with my skills of being resourceful, listening attentively, and having a solution-focused mindset. It came down to recognizing a need and wanting to do something about it. I've realized this is how I discover a lot of my passions.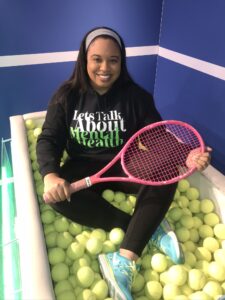 Can you describe your early career path (post high school) and how it relates to your career now?
I studied education in college and then school counseling in graduate school. About halfway through my masters program, I witnessed a family member that was a college athlete have to make major life transitions such as transferring schools and then eventually becoming a professional athlete. As a former college athlete myself, I began thinking about what types of counseling support were in place for students and professional athletes that were experiencing life circumstances in very public ways. 
I did a lot of research and decided to pursue a doctorate in Counselor Education and Supervision with a focus in Sports Counseling and am now a licensed counselor. I have worked with athletes in private practice, schools, and hospital settings. I've also been able to develop a curriculum and do public speaking events that focus on athlete mental health. My passion has always been creating access to mental health resources for athletes and also doing work to make sure counselors are properly trained on the backend to address athletes' needs
Why is counseling important?
Counseling is important because it also helps us to be transparent and get assistance with life and sometimes difficult situations. Receiving counseling from trained professionals that allows the time to receive guidance or a listening ear from an unbiased perspective. Counseling can be very therapeutic. Just as people would go to the doctor for a visible physical injury, counseling can address the unseen injuries and provide healing for your mind. It can promote healthier living, thoughts, and relationships with others and yourself.
What would you say to an athlete considering counseling?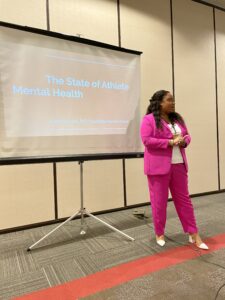 I would say that giving counseling a try is better than suffering in silence. Counseling provides a safe space for someone to be able to have an unbiased outlook on the things they may be experiencing. I would also say it is okay to shop around if you do not find a match for what you're looking for right away. There are many types of counselors that specialize in a variety of needs, so don't be afraid of searching to find the person you are most comfortable with.
What could someone expect when working with Counseling for Athletes?
Someone can expect quality professionalism within the Counseling for Athletes brand. If there are athletes and others viewing the site for resources they can expect to find helpful tips and vetted professionals that can aid in providing them with the mental health services they are searching for.
What's something important you have learned as a woman in business?
I've learned it is important to feel good about the work that I am doing. If I feel good about it, then it will have a better chance at sustainability. There are also many women that have come before me that I can look to for inspiration. I've learned to silence the noise and place more firm boundaries on the things I am willing to engage in so that I have more than enough energy to pour into myself and my business. I know that even if I don't have all the answers there are good people that are willing to assist in helping me find the answer.
What inspires you?
I have seen how impactful speaking up and having dialogues about mental health can be for those in need. It can encourage and inspire people to seek help and aid in destigmatizing the negative thoughts associated with mental health care. I'm also inspired by the tremendous support I've gotten from people that believe in my mission to develop more resources for athletes. The two people in my life that inspire me the most are my mom and grandma for their unwavering belief in me and commitment to my success. 
Why did you want to work with Juniperus?
I wanted to work with the Juniperus team because I had seen their work and was very much interested in having them assist with seeing my vision through. I believe they are a great fit for their passion for promoting women's brands as well as diversity and social justice efforts. Juniperus being local to Atlanta was also a big plus for me because Atlanta is where I call home and even though things are primarily virtual right now, I look forward to the possibility of potential projects or relations that could come for in-person events. I also liked the fact that I could reach the Juniperus team directly. Many online platforms I researched declined meetings and I feel like that is a big part of a true collaboration which Juniperus was happy to provide.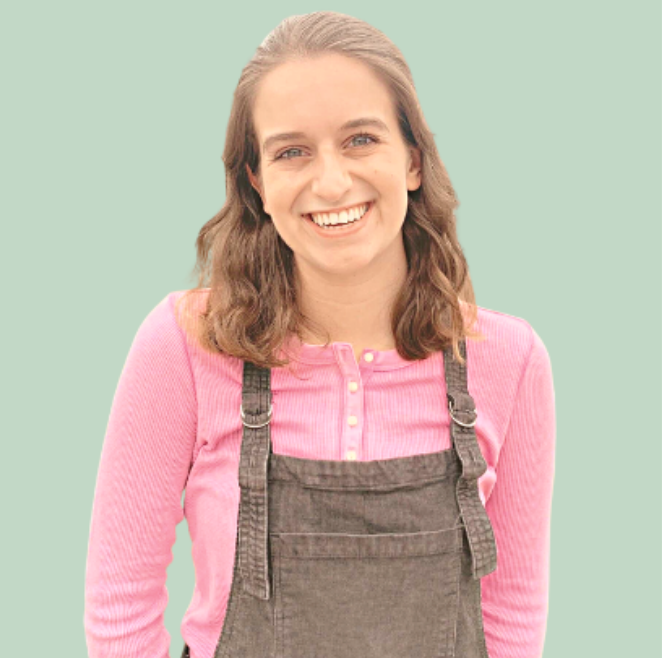 Valerie Weisler
Content Strategist, Juniperus
Val Weisler (she/her) is a community builder and activist from New York. She's a sucker for a good story, and loves collaborating with changemakers to make sure their stories are amplified. Through grassroots fundraising, content strategy, and too much coffee, Val has grown her youth empowerment organization, The Validation Project, into a global, award-winning movement of 40,000 K-12 students over the past 8 years. And as State Voices' Digital Training Manager, Val oversaw the rollout of new digital organizing tools and strategies for the State Voices network.
Val's work has been featured by Glamour, CNN, Oprah Magazine, and more. She holds a B.A in Education Advocacy and a minor in Spanish from Muhlenberg College. She can quote Mamma Mia! word for word, and makes a killer chicken parmesan.