Space Invader Invades Space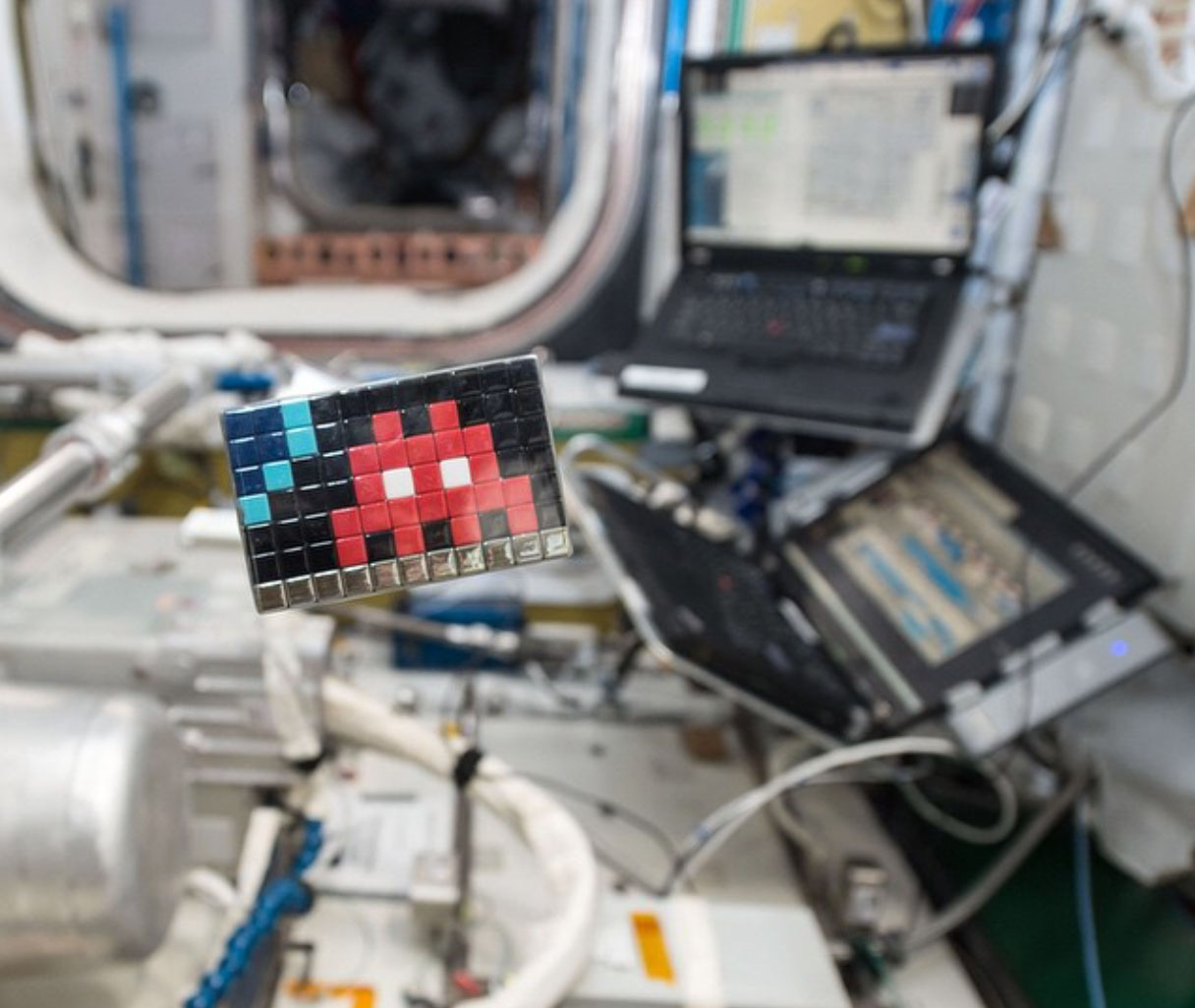 Iconic street artist Space Invader has been traveling the globe since the mid-nineties, adding mosaic flair to over 60 cities. It looks like Space Invader's most recent piece is actually on display in the International Space Station. Space Invader has Invaded Space! We have to say, this is the coolest thing to happen in space since the Russian's threw a gecko sex party on one of their satellites.
What do you think about street art expanding beyond earth? Tell us in the comments below.