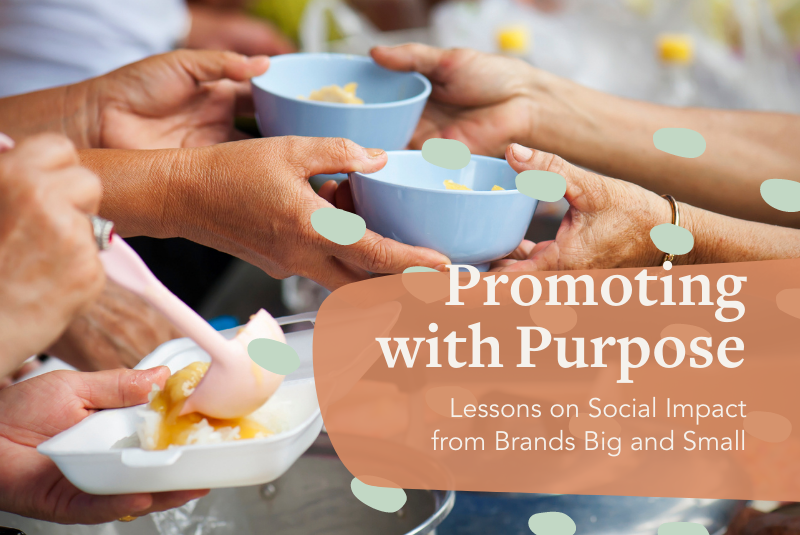 Creating a positive social impact isn't just a company perk, it's essential; but doing so effectively and responsibly is a delicate matter. In this blog, we explore a few of the brands that have made a mark in the world of corporate social responsibility and the lessons we can take from them. 
The OG – Toms
Dubbed a darling of the corporate philanthropy fanclub, TOMS is synonymous with its company promise: for every pair of shoes bought, they give one to someone in need. This promise, however, came under scrutiny in 2016, when researchers from the University of San Francisco published a paper exploring the health impact of TOMS' shoe donations in El Salvador. Considering both general health indicators like fever, diarrhea, etc. as well as foot health like blisters and infections, the authors found that the net impact of TOMS was remarkably small, leading to larger conversations within the social impact community about the effectiveness of the "buy one, give one" model over more community-specific, needs-based donations. Today, TOMS is still giving shoes to the shoe-less, but has also committed to a "Build, Learn, Adjust" model. Through moving toward strategic impact grants, eyewear and water donations, and more, TOMS demonstrates that companies can, in fact, challenge the norm and their past procedures in order to give most effectively. 
The Outspoken – Ben & Jerry's
This brand may seem sweet, but Ben & Jerry's has no fear when it comes to standing up for what they believe in. Many credit the success of Ben Cohen and Jerry Greenfield to their idea of "caring capitalism," in which the company places an equal emphasis on economics and community impacts. The ice cream maker fulfills this idea not only through its grassroots grant support, but also through its voice. Ben & Jerry's has become well known for speaking out for social justice, even when it may divide its customer base. For example, the company, who sells more ice cream to WalMart than any other retailer, received thousands of responses in 2020 when it issued a statement titled "We Must Dismantle White Supremacy." Ben & Jerry's claims that by asserting its values as core to the company, they not only help employees personally buy into any social statement, but also build genuine customer loyalty. All in all, Ben & Jerry's has heaped gallons of progress into the world of corporate social responsibility.
The Old Made New – Macy's 
Home of what could be called the world's oldest and most successful marketing stunt, Macy's gives back to its community by doing more than just throwing a parade. The company has made some good, if not expected, changes in-stores like installing energy-saving LED lamps, packaging purchases with recycled paper goods, and embracing sustainable clothing brands as a member of the Sustainable Apparel Coalition. Macy's has also, rightfully, gone a step further, by fundraising and donating directly to dozens of causes with local missions. With a big footprint comes a big responsibility, and Macy's is a great example of scaling its social impact not only with its own growth, but with the times.
The On-Brand – The Home Depot
There are plenty of ways The Home Depot could give back to their local communities, but the 43-year-old company has wisely focused on a way that perfectly aligns with their company mission and brand personality. Working with partners like American Red Cross and Habitat for Humanity International, The Home Depot provides funding for critical remodels, repairs, and renovations to homes of U.S. military veterans and their families. In addition to their generous grant program, another notable component of The Home Depot's social impact takes place after what, for many, is the most stressful moment of their lives. Following a natural disaster, the company offers supplies, resources, and manpower to those affected—making an extremely powerful difference to those who need it most while staying true to company identity. 
The Open-hearted – Love for Nica
Showing love for Nicaraguans is so integral to Love for Nica that it's in their name. The artisan macrame, hammocks, and wall art merchant donates a whopping 50% of profits to Nicaraguan organizations. They also go a step further by making sure that their production chain isn't just socially responsible, but also serves the local community in which it operates. Love for Nica sources its products from artisans with Tio Antonio's, which was created to employ people with disabilities and prove businesses run by them can be profitable. In doing so, Love for Nica goes a step beyond donating and puts their money where their mouth is. 
The Outrageous – Brewdog's Beer for Girls
If a social impact campaign launches without anyone knowing about it, does it really make a difference? The answer is yes, if planned correctly. Luckily for UK craft beer maker Brewdog, their campaign for International Women's Day in 2018 received plenty of attention—but not all of it was positive. Marketed as "beer for girls," 20% of proceeds from Brewdog's Pink IPA, were allocated to Women's Engineering Society and 9to5. While Brewdog claimed the beer was a comment on pay inequality and an "overt parody on the failed, tone-deaf campaigns that some brands have attempted in order to attract women," critics claim that the line came off as patronizing and tone-deaf. Regardless of where you stand, Pink IPA is a reminder that social impact strategies are delicate, and should be planned with diverse perspectives in mind. 
The One-Percenter – Patagonia
There's nothing wrong with leaving the do-gooding to the professionals. Patagonia is well-known within the environmental community for its generous grant program. The company has been a part 1 Percent for the Planet Pledge since 1985, which has led them to donate more than $140 million in cash and in-kind donations to grassroots environmental groups. The pledge, which has attracted other big-name brands like Boxed Water and Klean Kanteen, is based on the idea that because companies profit from the resources they take from the earth, they should protect those resources. By donating much-needed funding straight to the organizations that are making actionable change, Patagonia is able to fulfill their promise of caring for the environment by empowering those who do it best to continue their mission.
Building on our experience with environmental and social justice causes, Juniperus leverages industry-proven knowledge to build and implement a creative social impact strategy catered specifically to your business, thereby strengthening customer loyalty, reinforcing company character, and adding compassion to your mission.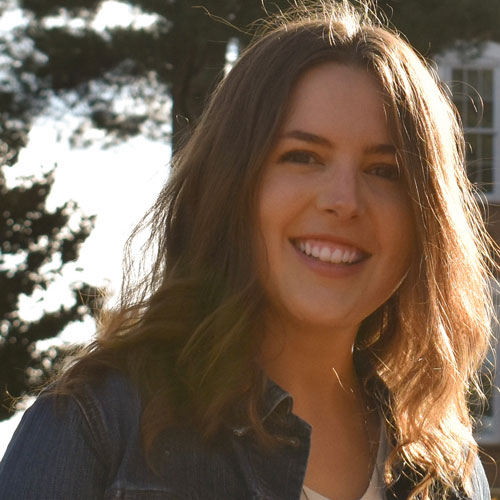 Julia Regeski
Social Impact Strategist
Julia Regeski is a content creator who believes that everyone's story deserves to be told in a way that's intentional, compelling, and authentic. Her work experience has been focused on advancing meaningful social causes, and includes advocating on behalf of Georgia's environmental resources and bringing together nonprofits in the wake of natural disasters. When she's not using her communications skills to try to make the world a better place, you'll likely find her reading, practicing yoga, or adventuring in the great outdoors.