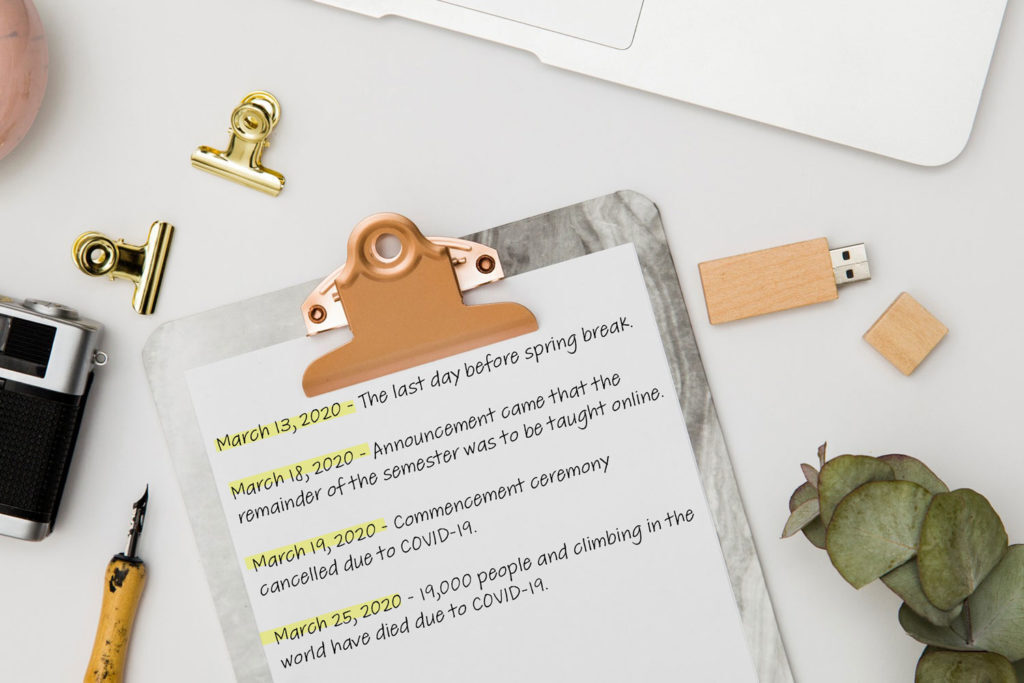 March 13, 2020 – The last day before senior spring break, which in reality would be my last day of school ever.
March 18, 2020 – The announcement came that the remainder of the semester was to be taught online.
March 19, 2020 – The day I learned my commencement ceremony was cancelled due to COVID-19.
March 25, 2020 – 19,000 people and climbing in the world have died due to COVID-19.
As a college senior, I was already filled with mixed emotions about graduating. As a student, I thought I had two months and more classes to attend. As a newspaper editor, I thought I would have many more Monday production nights with my staff. As a sorority member, I was looking forward to my last formal with my friends. However, that reality changed quickly for us all.
The panic COVID-19 has caused is truly unlike anything I have ever seen in my short 22 years of life. The entire pandemic did not seem real at first. As the type of person who procrastinates processing my emotions, I simply would not let myself believe it was all true. This is something out of a movie, right? Wrong.
I am sad about what the world is dealing with, but I am sad for selfish reasons too. I wanted those last moments with my friends in my college town. I wanted that last walk on campus after knowing it was my final day of school. 
I have had to take a step back on multiple occasions and look at the bigger picture of this pandemic. As upsetting as this ending might be to me and many other college seniors around the world, it is far worse for those directly affected by COVID-19. The people who are essentially fighting for their lives. The elderly who are being kept away from their families. The people with underlying health problems who are scared to come into contact with anyone. The young kids who are not allowed to see their friends.
I have already learned so much from this experience and as cliche as it sounds, you never know when something is going to be your last. I have tried to take things one step at a time instead of worrying about everything and anything. I have learned to appreciate what I have in front of me, even if it is just the new Stephen King book and a rainy day.
I realize I am so lucky to have a college experience to miss. I can be excited for my next chapter and still feel content knowing I had great memories in my small town for the (almost) four years I was there.
My advice during this tough time is to call your loved ones. Send memes to your friends. Go on a run (safely 6 feet away from any neighbors of course). Download TikTok. Take a mental picture every now and then so you don't forget the good times.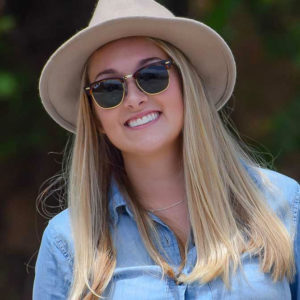 Nicole Hazlett
Juniperus Intern
Nicole is graduating from GCSU in Milledgeville with a major in Mass Communication. Georgia born and raised, she always knew Atlanta was where she would start her adult chapter of life. She is incredibly passionate about any and all forms of writing. Growing up, she always had her head in a book and now she hopes to write the book.