#MeetTheStaff Monday | Melanie Catney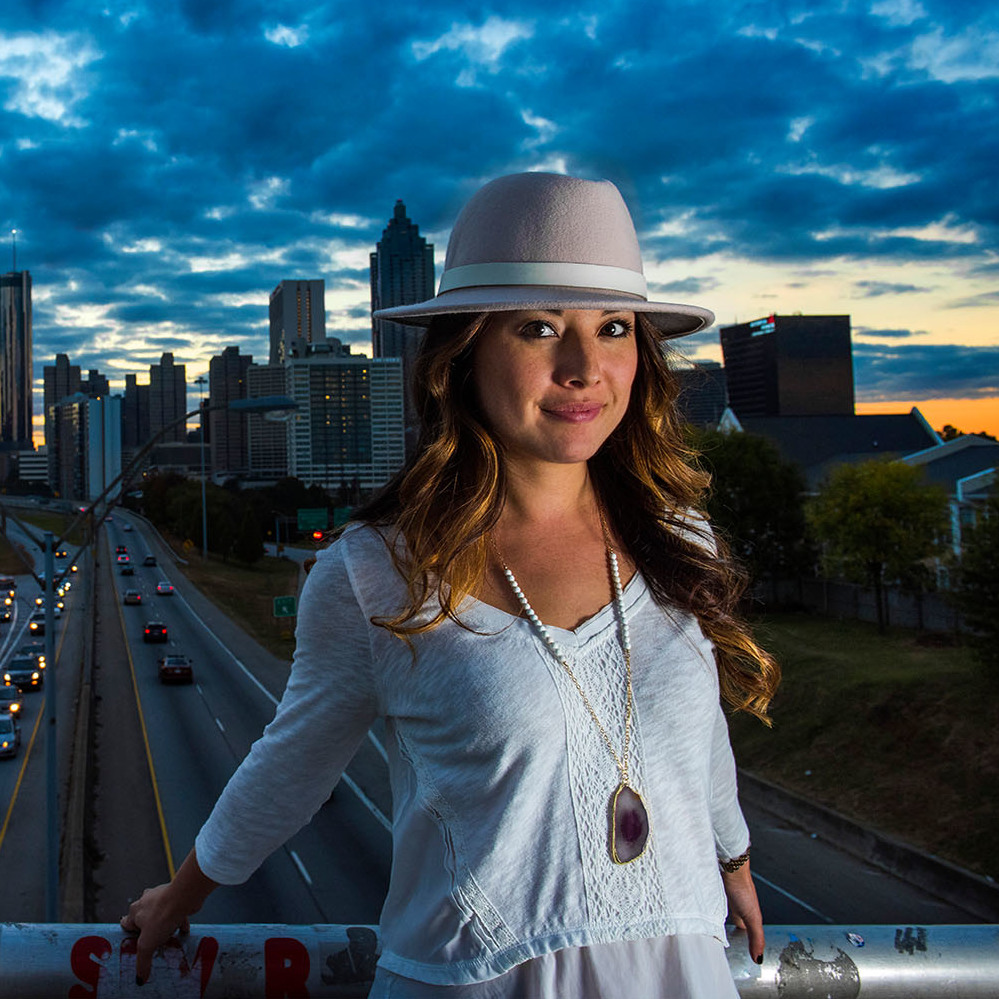 For this week's #MeetTheStaff Monday, we want you to hear from our newest team member! Melanie works full time at the Atlanta Braves and has joined our team part-time as an account manager.
I was born and raised in Bloomington, Illinois (12 years); grew up in Nashville (6 years); grew up some more in Knoxville at the University of Tennessee (4 years and go Vols!); and have called Atlanta home for the past 4 years. If you do the math correctly, that puts me a just over the quarter-life crisis. I won't admit to having it all figured out at the ripe age of 26, but I've realize that I am passionate about entertaining people. When I say entertaining, I do not mean that I want to become the next Britney Spears, but I want to have a role in connecting people to one another, with their sports idol, a favorite brand, or a global initiative in a manner that is engaging.
I work in creating that connection and fan experience through Game Entertainment with the Atlanta Braves. The work we do is a very literal sense of engagement, and nowadays that engagement aspect is moving more into a digital and social realm. This realization makes me very excited for the opportunity to work with Juniperus and to learn all of the best practices when it comes to digital marketing and social media. It was an easy to choice to want to work with the Juniperus team, not only for the quality work and the talented people behind the company, but also because of their clientele. The clients they represent strive to make the world a better place and are helping to cultivate creative, passionate leaders in the next generation. I am especially excited to work with Three Dot Dash and their initiatives to promote a more peaceful society. The future of the world rests in the hands of the next generation, and I am thrilled to work on a cause that encourages youth to become better leaders and advocate for their projects.
In my downtime I enjoy spending time with my pitbull-boxer pup, reading murder mystery books, painting, and crafting jewelry. I jump on any opportunity to catch live music, attend a sporting event, or travel.
Currently Reading: "Everybody Writes" by Ann Handley and "The Girl in the Spider's Web" by David Lagercrantz (Continuing Stieg Larsson's Millenuim Series, think "Girl with the Dragon Tattoo")
Favorite Twitter Account: Either @cl_atlantafood or @EaterAtlanta – I really enjoy food and I love trying out new restaurants around Atlanta.
Latest Spotify Obsession: The Discover Weekly playlist generated by Spotify based on my music profile is my obsession. I love discovering new music like the song I found this week "Divinity – Mazde Remix" by Kučka.