Juniperus Logo by Bora Shehu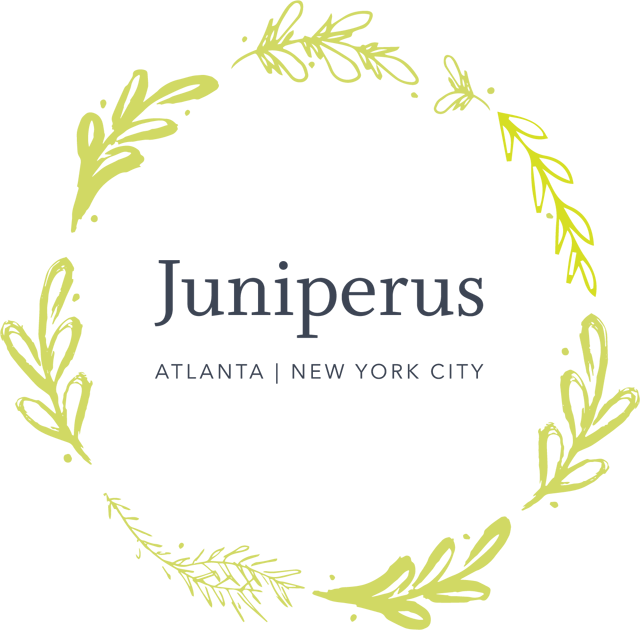 Juniperus is Latin for "young growth." We've always thought of ourselves as young, growing producers of brand development and sustainability. Though our portfolio is digital, we take pride in bringing an organic touch to various projects and developing personable relationships with our clients.
Helping our clients identify themselves is what we do. We spend so much time constructing our clients' brands that we rarely have time to think about our own. Our first logo was drafted quickly and we knew it would eventually need revisions. Amber and I knew we needed a graphic designer that understood our brand a professional, 'stampable' logo, and felt it might behoove us to bring in some outside help.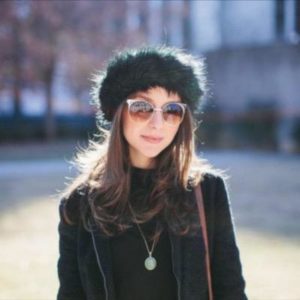 Enter Bora Shehu, our go-to graphic designer. Bora got her B.F.A. from the University of Georgia in 2012. She is the Programming Chair of AIGA Atlanta. She's done everything from print ads to production art, graphic design, and fashion show stylings for companies like Delta Airlines, Habachy Designs, and Goodrowe Hobby.
"Juniperus knows what they want but they are also open minded and most importantly, they have excellent taste. These qualities came in handy for the logo re-design, which allowed for the creation of an icon that speaks to the true nature of the brand." –Bora Shehu, Graphic Designer
Bora has an innate ability to bring clarity to any visual identity. Her work is clean, legible, well thought-out, and easily understood. Professionally, Bora is a pleasure to work with. She is highly communicative, organized, intuitive, and polite. Her insights reflect a deep knowledge of design theory and a passion for learning. We knew we could trust her to design our logo and we're thrilled to have her on the team!
Below you can see a little bit of the behind the scenes process of how we ended up with our new logo! Also check out Bora's website, behance page, and tumblr to see more of her incredible work.