International Day of Happiness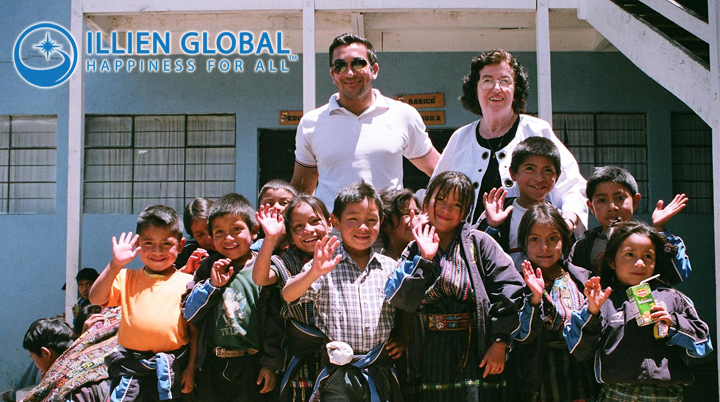 Here at Juniperus, our clients' passions are our passion projects. We are often so impressed by the dedication, purpose, and drive of the individuals and organizations we work with that we can't help but take pride in their work, and hope that our own work mirrors that.
Today, on the International Day of Happiness, we reflect on a particularly joyous project. CEO of the Illien Global Public Benefit Corporation Jayme Illien is a long-time family friend of our founder Amber Schreiner. Just a few months ago, he came into our office and asked how we could help him with a daunting mission: to save the planet with happiness.
It turns out that with the help of artist Joseph Peter and the longest-tenured UN Ambassador of Iraq Hamid al-Bayati, Jayme Illien drafted UN Resolution 66/281, proclaiming March 20th the International Day of Happiness forever. He then successfully lobbied all 193 member countries to adopt it by consensus in 2012, and has been overseeing sustainable initiatives to develop the day's celebration ever since.
The International Day of Happiness is just one derivative of a mission that Jayme and his family have been serving since his mother founded Illien Adoptions International some 33 years ago. Illien Adoptions and the Illien Foundation for Children have been finding orphans and abandoned children housing, education, and permanent families for decades.
We're privileged and honored to collaborate with Illien Global, and will continue to support happiness initiatives far beyond our celebration of this special day today.
Happy International Day of Happiness!