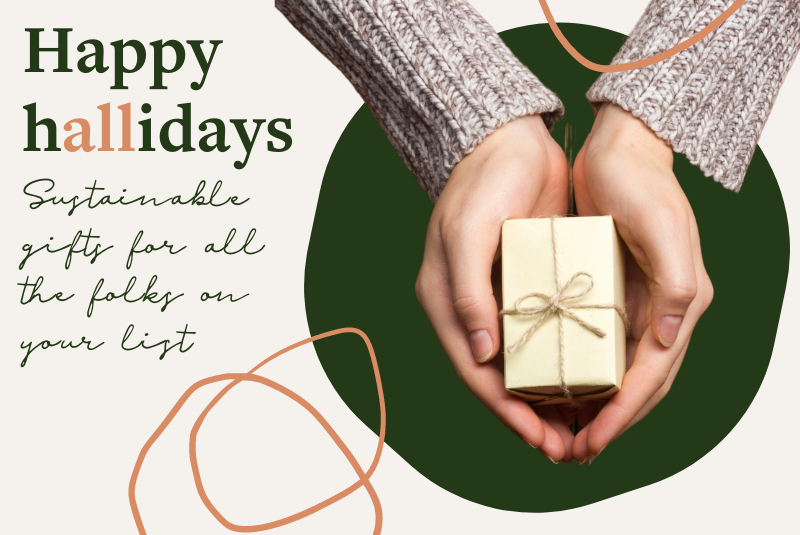 Shopping can be a challenge on a good day, but it feels even harder around the holidays. The pressure around getting the perfect gift for every person on your list, coupled with the time constraints of your own schedule, layered into any beliefs you may have about consumerism or sustainability – it's enough to make you opt for giving a Target gift card.
But buying from small businesses shows love not just to your giftee, it helps support the people behind the companies crafting our favorite sustainable, environmentally-friendly products. And with supply chain issues indicating long wait times for online orders, the shipping times for smaller creators look much faster than Amazon.
Whether you're shopping for that special someone or that someone you're just getting to know, check out our list of picks for happy holiday shopping.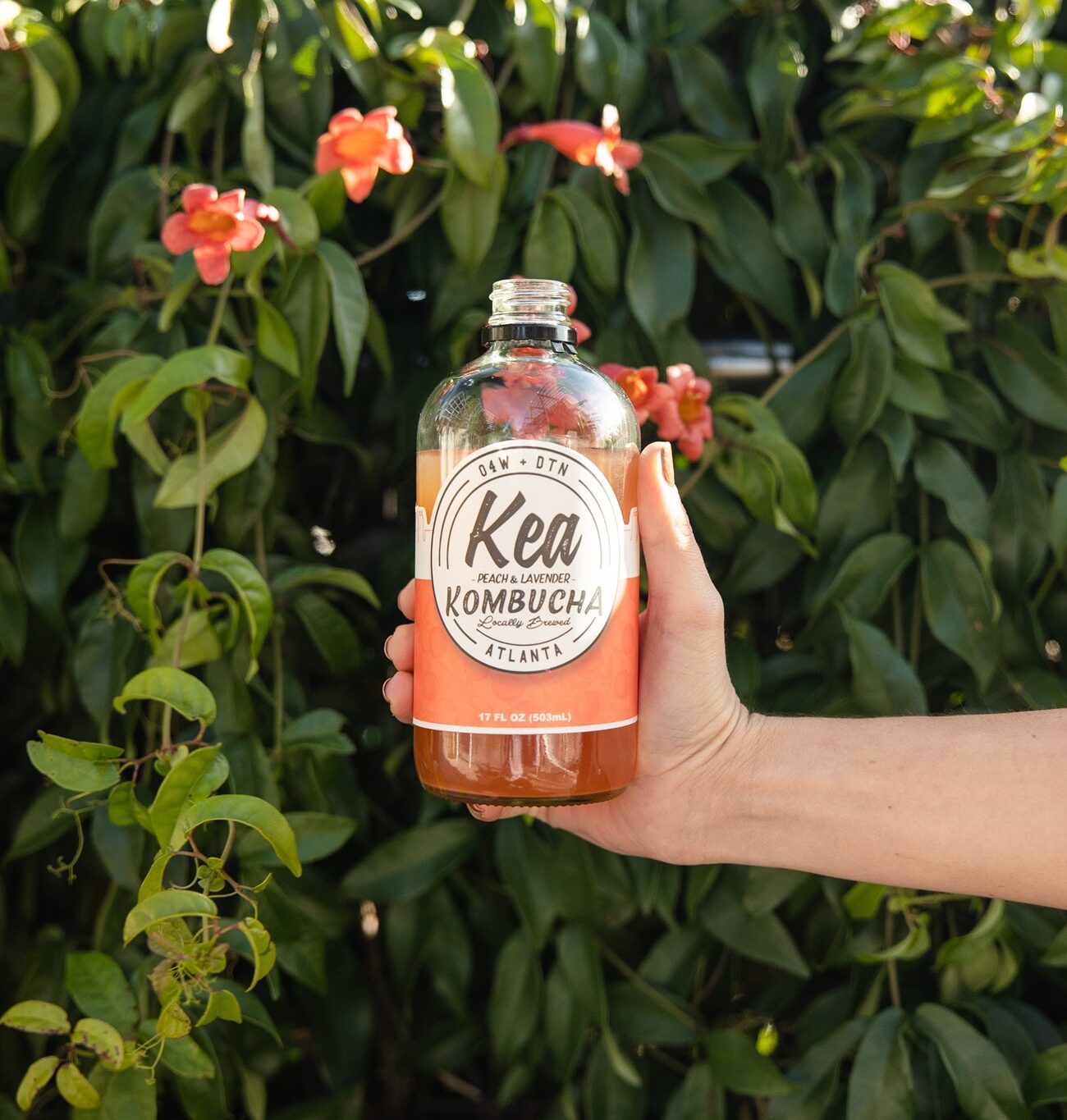 For the health nut – Kea
Kombucha is absolutely packed with natural antioxidants, probiotics, "good" HDL cholesterol, and so much more – all in a tasty soda-like drink. A few bottles of Kea would be great for the fitness buff that's looking to level up from smoothies or the casual gym goer who just can't shake that soda habit. With flavors like peach, ginger, and lavender as well as blackberry, ginger, and sage, Kea is an Atlanta-based 'booch brewer that's perfected these delicious drinks.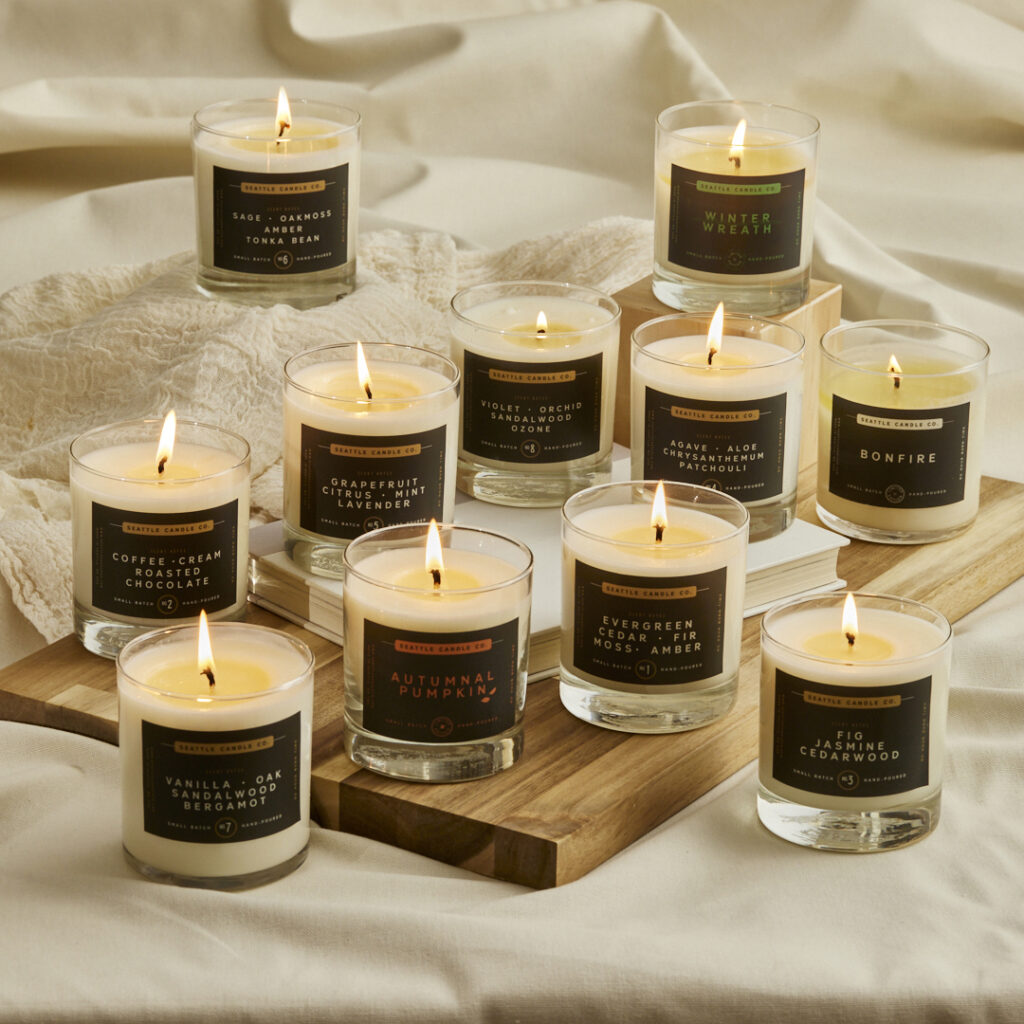 For the self-care lover – Seattle Candle Company
Self-care is trending! And since smell has a particularly potent effect on areas of the brain that handle stress, buying someone a candle means you're gifting them actual relaxation. Stand out by opting for one that's uniquely hand-poured, small-batch, 100% soy wax, made using cotton and paper wicks, and free from dyes, parabens and phthalates. Seattle Candle Company fits the bill while offering soothing seasonal scents like Evergreen + Cedar and Winter Wreath.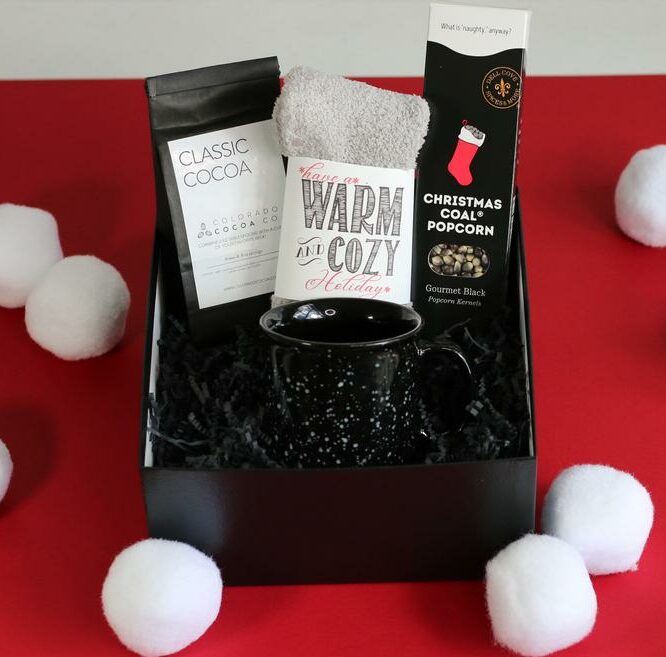 For the business boss – Box of Zeal
Sometimes not having to make a decision is the best gift you can give. Box of Zeal's carefully curated boxes bring together high-quality items in packs like "Warm & Cocoa Cozy," which includes hot cocoa mix, socks, popcorn, and a mug, along with a "Self Care" box, which features masks, a bath bomb, and more. The best part? If your recipient likes their box or any others on Box of Zeal's website, they can repurpose it as-is or customize their box to send to someone else.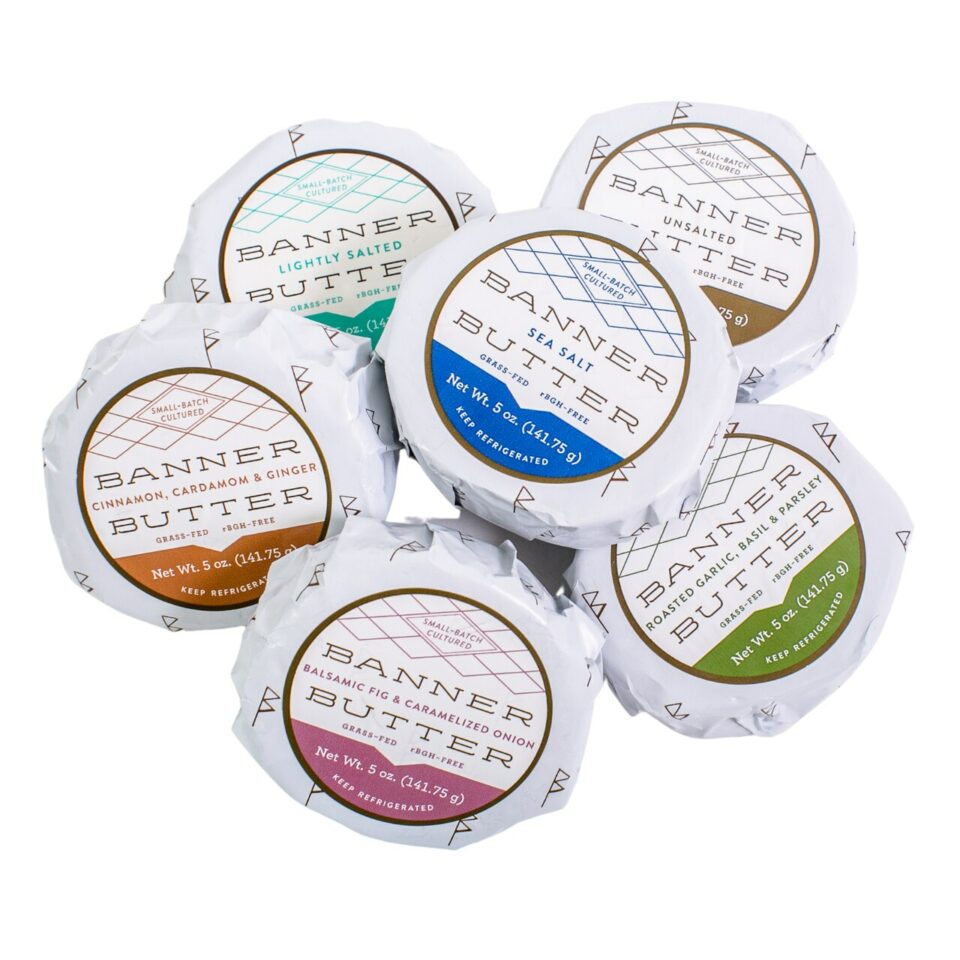 For the foodie – Banner Butter
Whether your foodie friend is into bougie steaks or sourdough starters, Banner Butter goes with both! According to Banner Butter, industrial scale butters are made with unripened cream and added 'natural flavoring', while theirs is made with patiently-cultured cream from hormone-free, grass-fed cows. Flavors include BBQ, roasted garlic, basic, and parsley, cinnamon, cardamom, and ginger, and quite a few tasty others.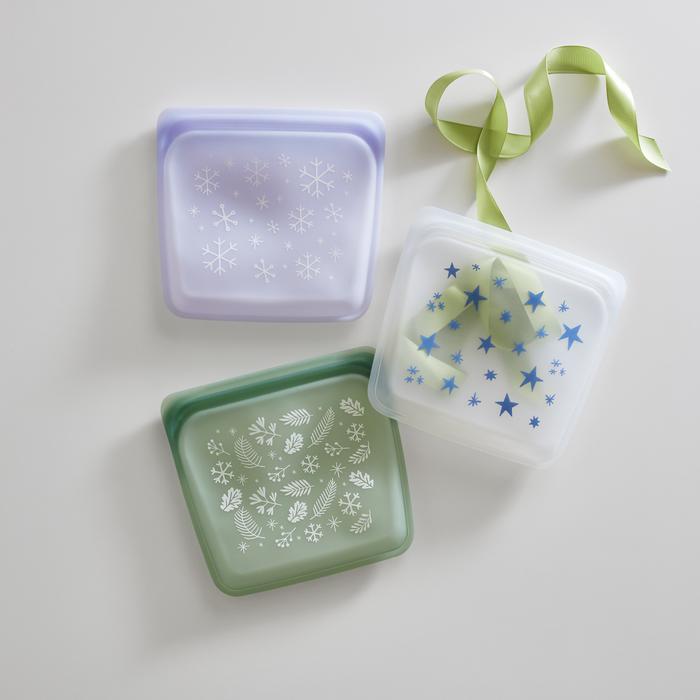 For the sustainable soul – Stasher bags
Part of the appeal of plastic bags is that they're sturdy enough to hold whatever you need, but flexible enough to be stored. Unfortunately, their durability is exactly what makes them so damaging to the environment. Stasher bags offer all the good stuff about plastic bags in a much more sustainable way. With a variety of sizes, shapes, colors, and patterns, you can't go wrong with sharing stasher bags with the most eco-friendly person on your list.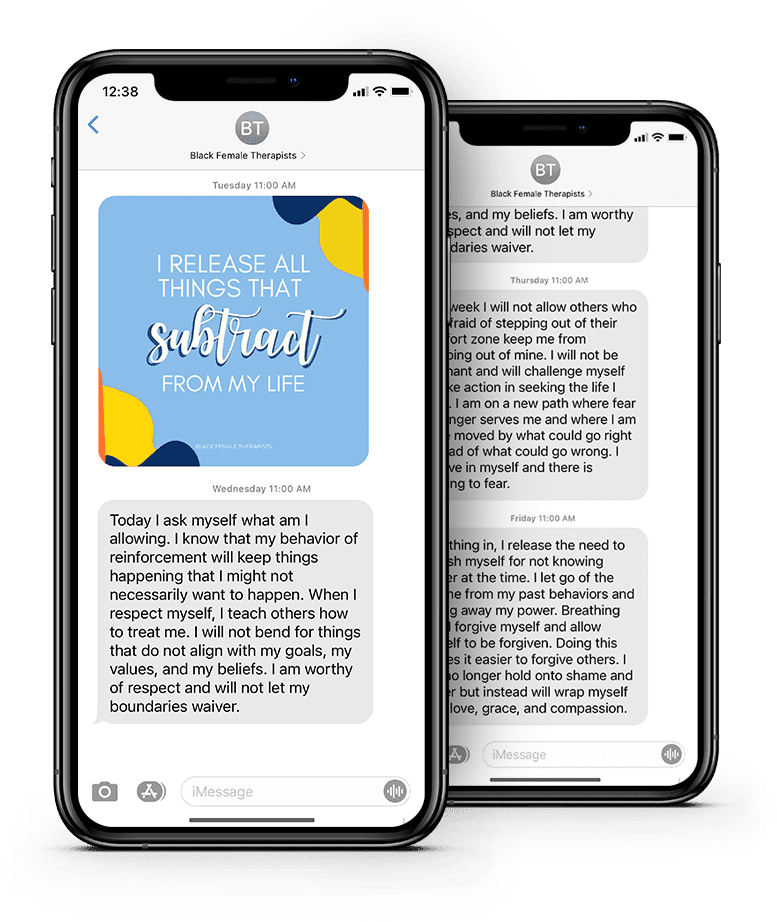 For the one who's always there – Black Female Therapist affirmations
The most supportive people in your life deserve some support of their own. Black Female Therapists offer thoughtful affirmations, meditation prompts, and journal ideas every week for an entire year. With a mission to remove the stigma around mental health in the Black community, supporting BFT also means you're responsibly supporting a truly meaningful cause.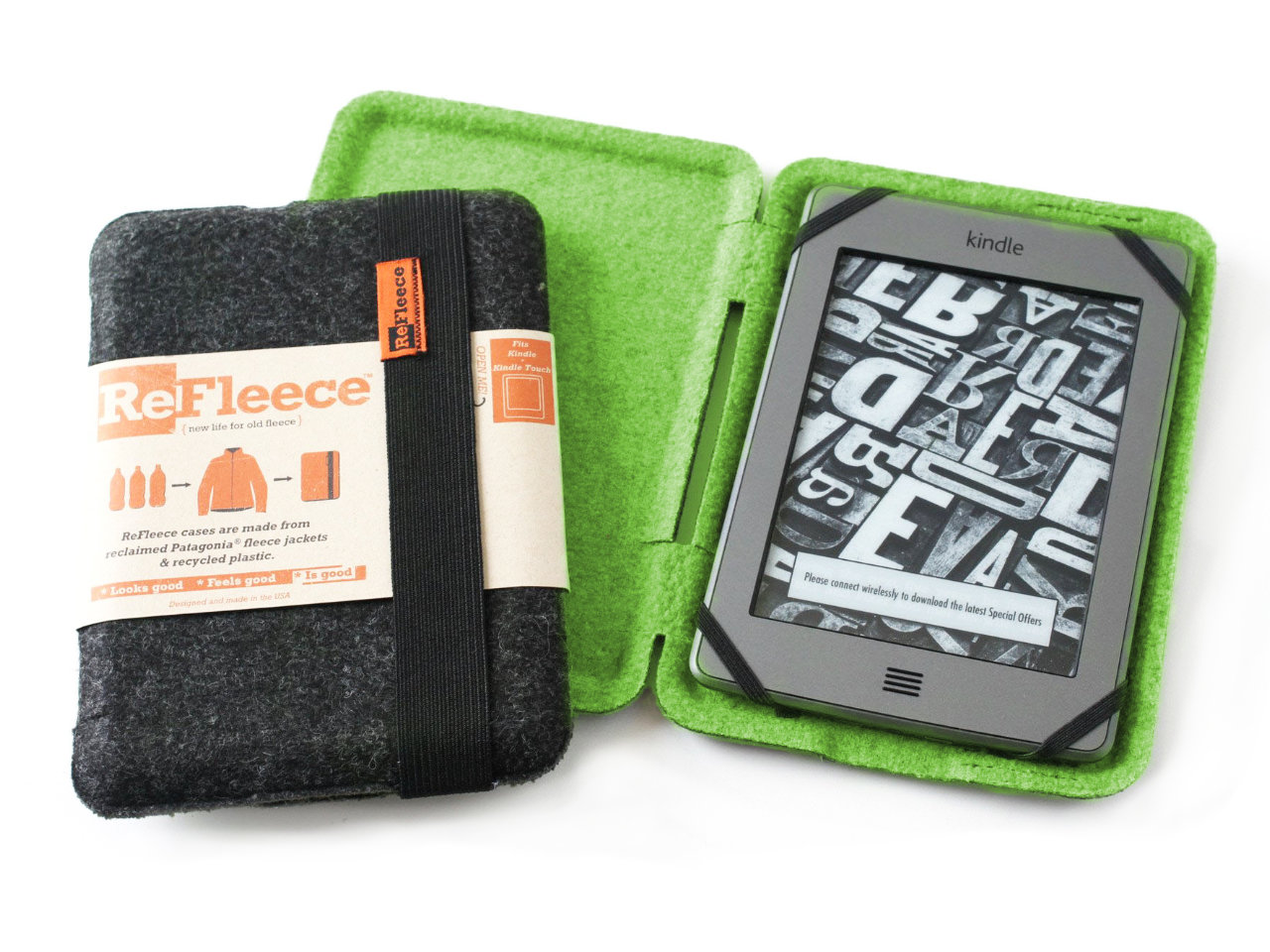 For the bookworm – ReFleece Kindle cover
Protect their library with a sustainable cover for the Kindle. ReFleece's covers are made using recycled outdoor performance wear, which is built to to last and protect. Says ReFleece, "The goal is to conserve resources and reduce some of the 13 million tons of American textile waste that every year ends up in landfills." With a variety of colors to choose from, ReFleece offers a sustainable solution to your search for a book-lover's gift list.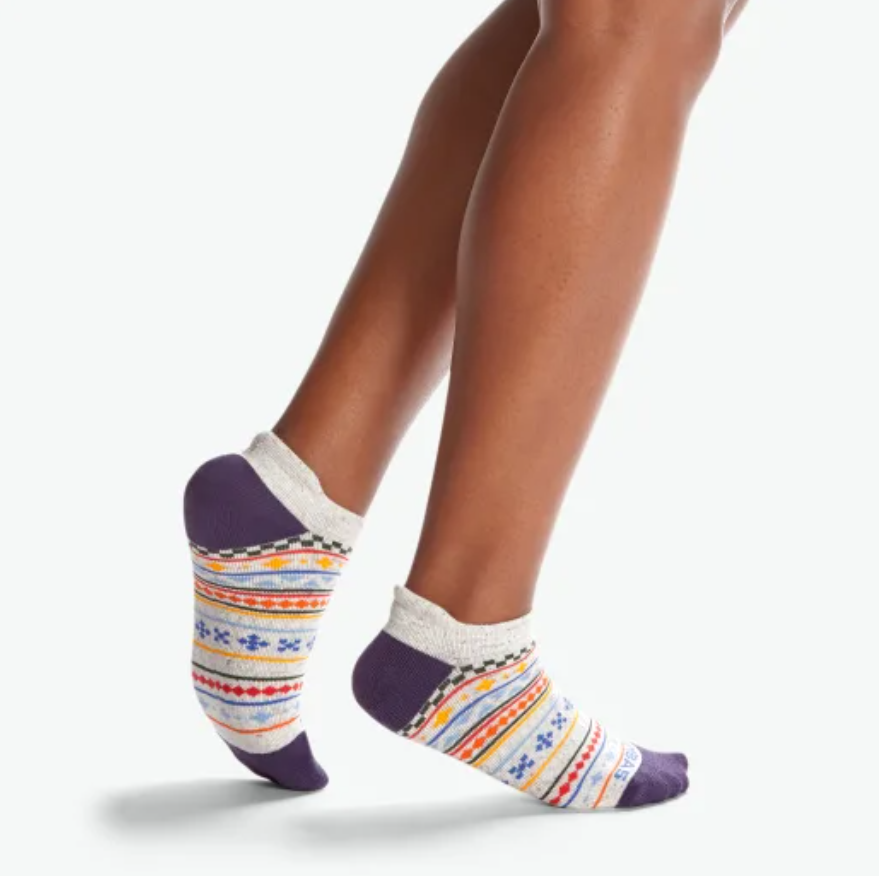 For the fitness fiend – Bombas socks
With Bombas, you're really buying two socks – one for the person on your list, and one for a person experiencing homelessness. Bombas socks feature a cushioned footbed, blister tab and a seamless toe, making them perfect for everyone from the casual runner to the triathlete.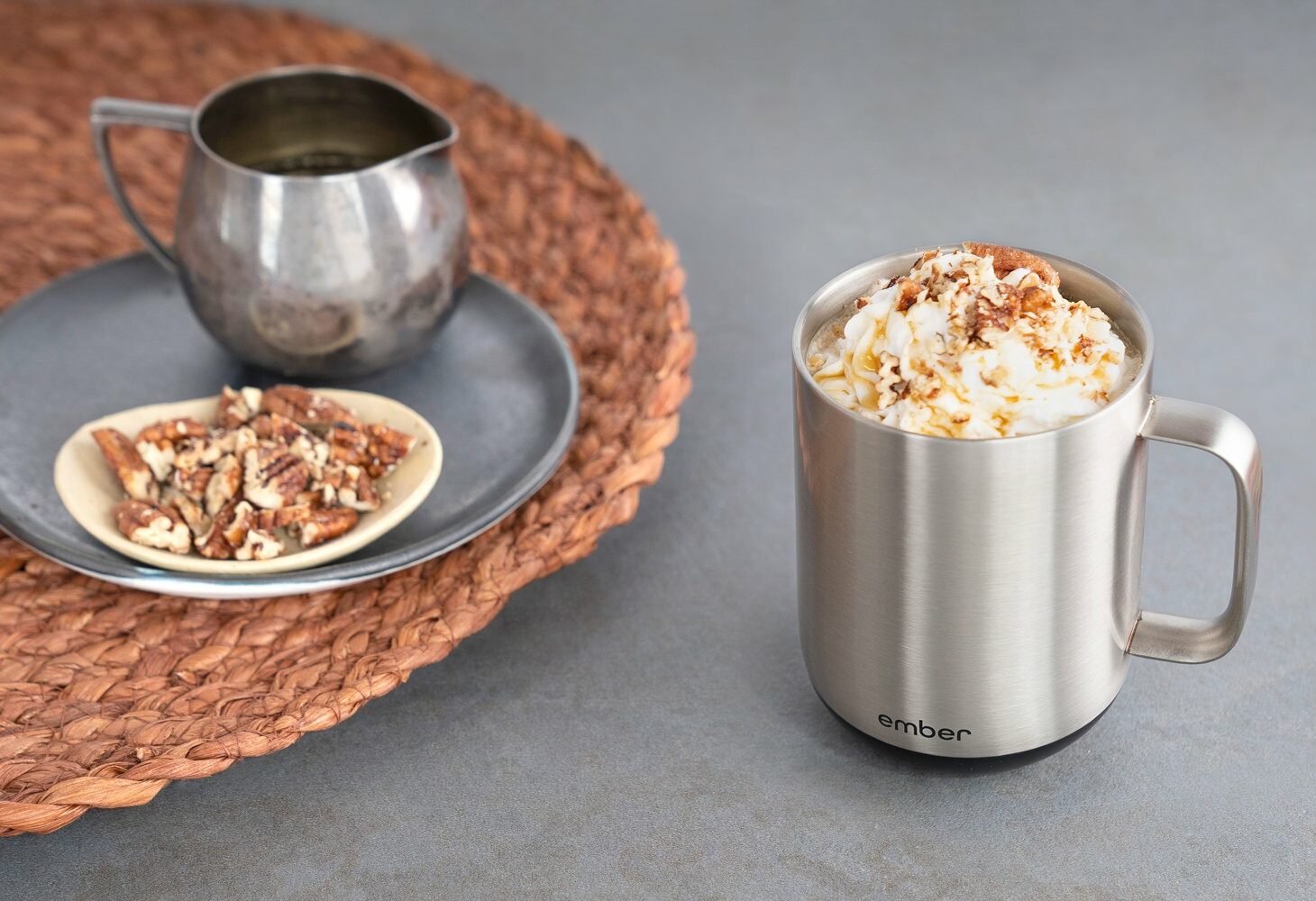 For the grownup who's got their life together – Ember self-heating mug
Meet the mug from the future. Ember mugs are rechargeable and customizable, so that your drink can stay cozy at whatever temperature you set on their smartphone app. Ember, while a little pricey, makes the perfect gift for your favorite coffee or tea lover.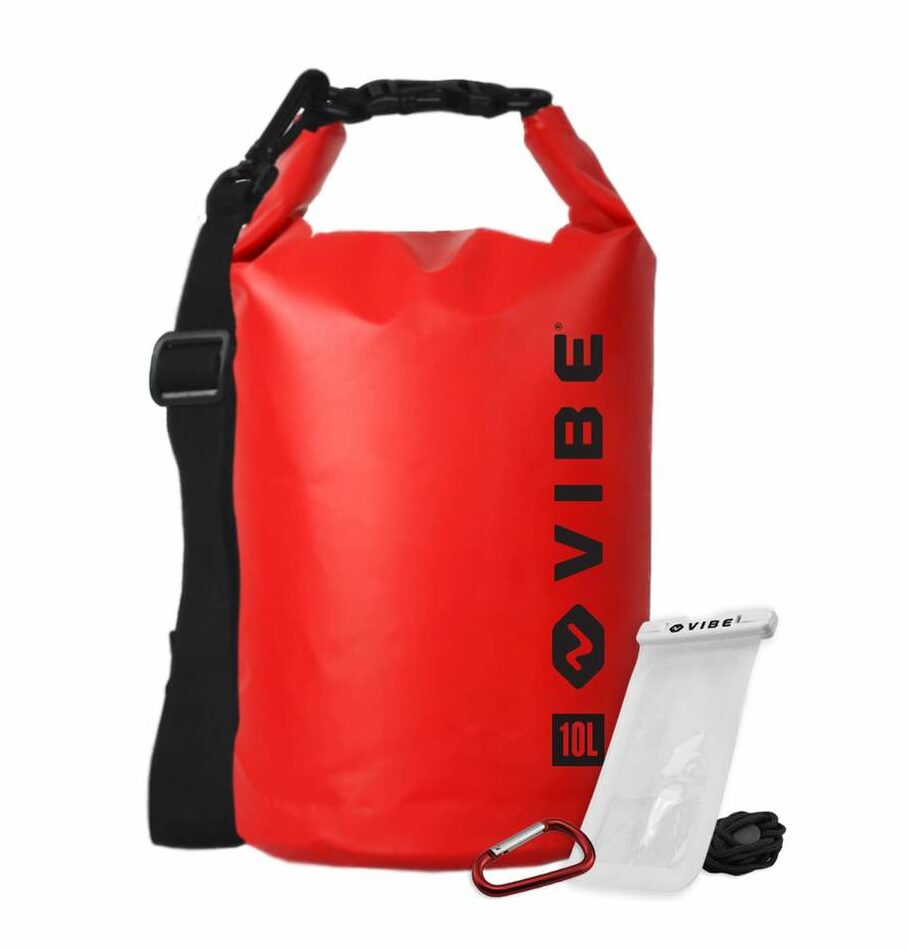 For the outdoorsy one – Dry bag from Vibe Kayaks
Whether you spend time on the water or not – dry bags are a good investment however you get outside. Vibe is an Kennesaw-based outdoor gear company who encourages "no drama, just adventure." While they do have a selection of products for kayakers and those who fish, their dry bags are a great selection for that person on your list who's into it all.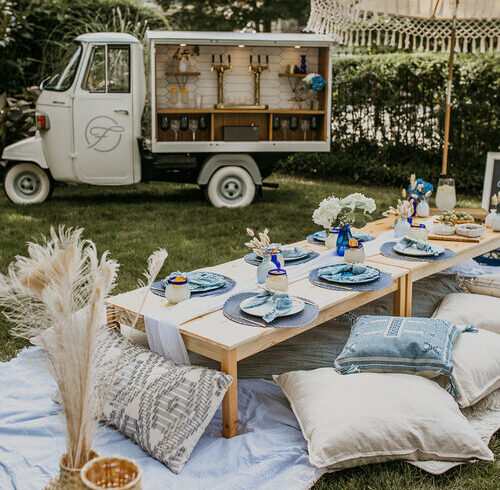 For the influencer – Gift card to Gather Picnic Co.
Gather Picnic Co. creates custom outdoor experiences picture-perfect for whoever's trending on your list. Serving Atlanta and the surrounding area, their stunning events can be tailored depending on location, food needs, number of guests, and more, making a gift card to Gather a great idea for that go-getter Instagrammer.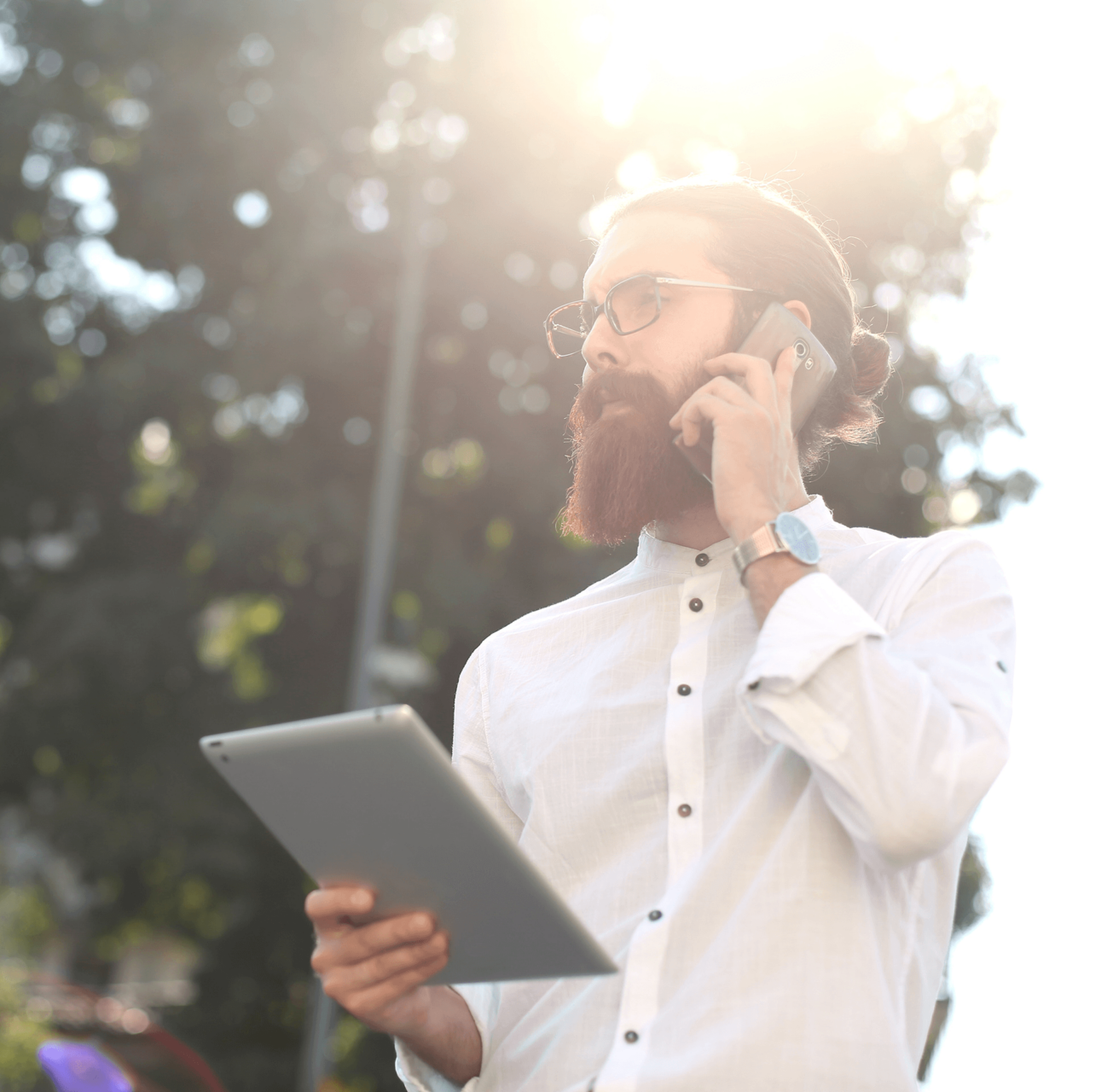 For the one you call when you're having technical difficulties – portable solar charger 
Everyone needs a phone charger, but some need one on the go. A portable solar charge is extremely practical and endlessly useful. There are a number of different options available, and TreeHugger outlines a few here.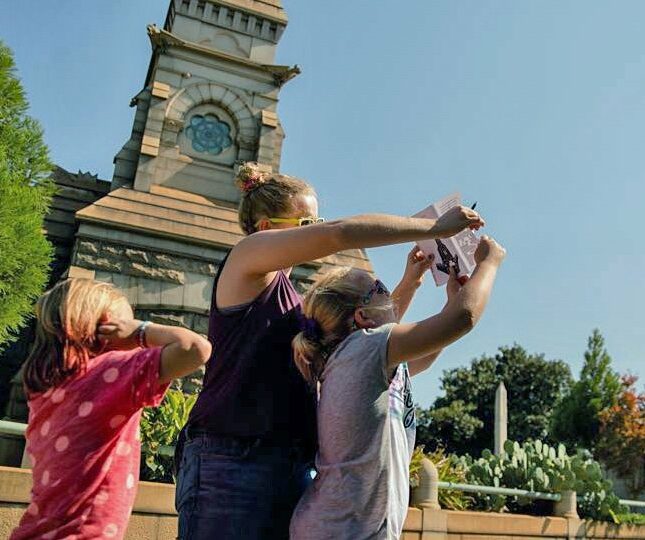 For the wandering traveler – Clue Town scavenger hunts
COVID and the global pandemic may still have some travel plans on hold. Clue Town scavenger hunts offer all the fun of exploring a new or familiar place in a self-guided way. They even offer hunts for your own home! Great for single adults or families with kids.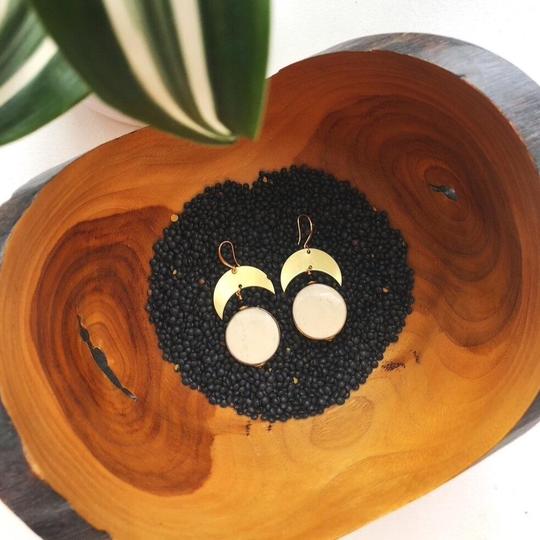 For the glamorous do-gooder – Jewelry from Société Urbane
Société Urbane creator Natasha Gullett pulls inspiration from minimalist, bohemian, street style, and natural vibes to create her stylish works of art, many of which are also crafted using found and sustainable materials. Originating from a desire to make jewelry that pays homage to indigenous African cultures but also translates into wearable everyday pieces, Black, woman-owned Société Urbane offerings will make for a gorgeous gift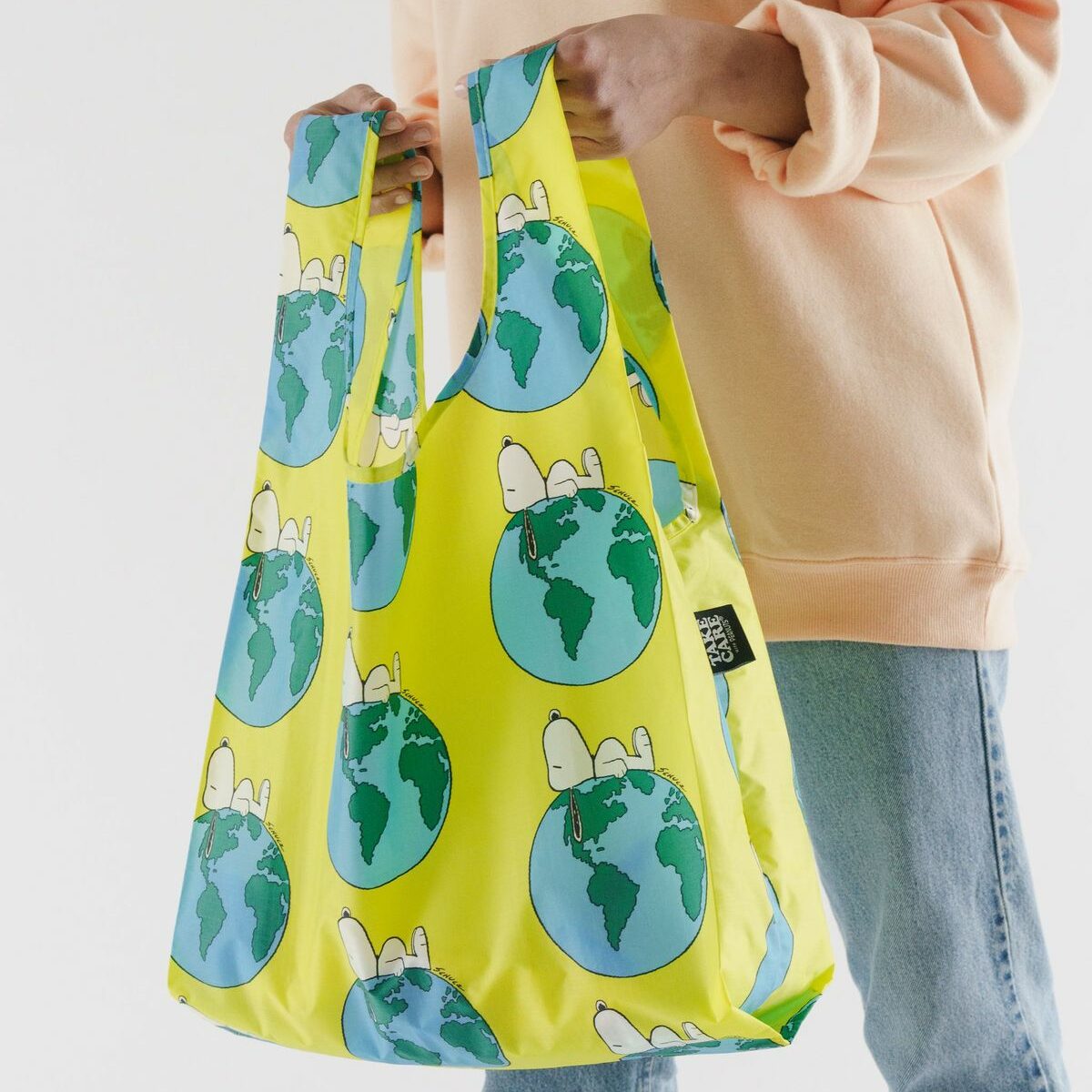 For the not-yet-close coworker – Baggu
Single-use plastic bags are a huge polluter, and so few end up being recycled. The most sustainable option is to bring your own reusable bags when shopping. Baggu offers convenient, colorful, and affordable bags that are small enough to fit in a purse or pocket, yet sturdy enough to hold a standard bag's worth. With more than 74 styles to appeal to nearly any personality, these are the perfect stocking stuffer, or get a pack and make a whole gift of it.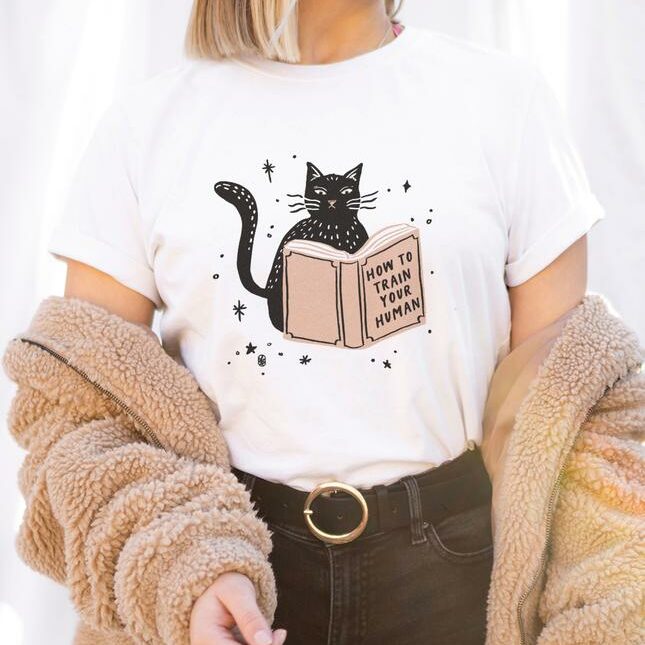 For the pet person – Wholesome Culture Support the Animals collection
Wholesome Culture's t-shirts, totes, and hats aren't just adorable, they also give back to animal rescue and environmental organizations. All products are ethically made here in the US, and with so many designs to choose from, Wholesome Culture can provide the perfect gift for the dog, cat, and animal lovers on your list.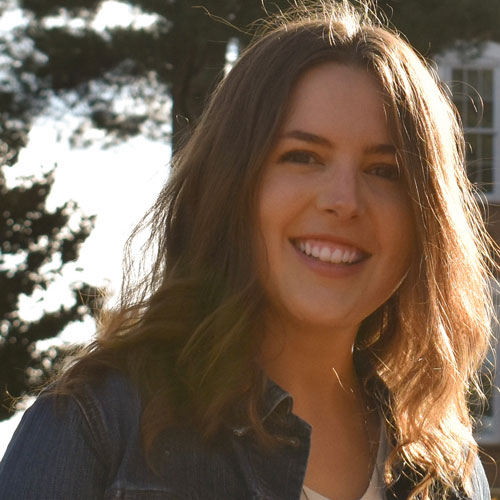 Julia Regeski
Social Impact Strategist
Julia Regeski is a content creator who believes that everyone's story deserves to be told in a way that's intentional, compelling, and authentic. Her work experience has been focused on advancing meaningful social causes, and includes advocating on behalf of Georgia's environmental resources and bringing together nonprofits in the wake of natural disasters. When she's not using her communications skills to try to make the world a better place, you'll likely find her reading, practicing yoga, or adventuring in the great outdoors.