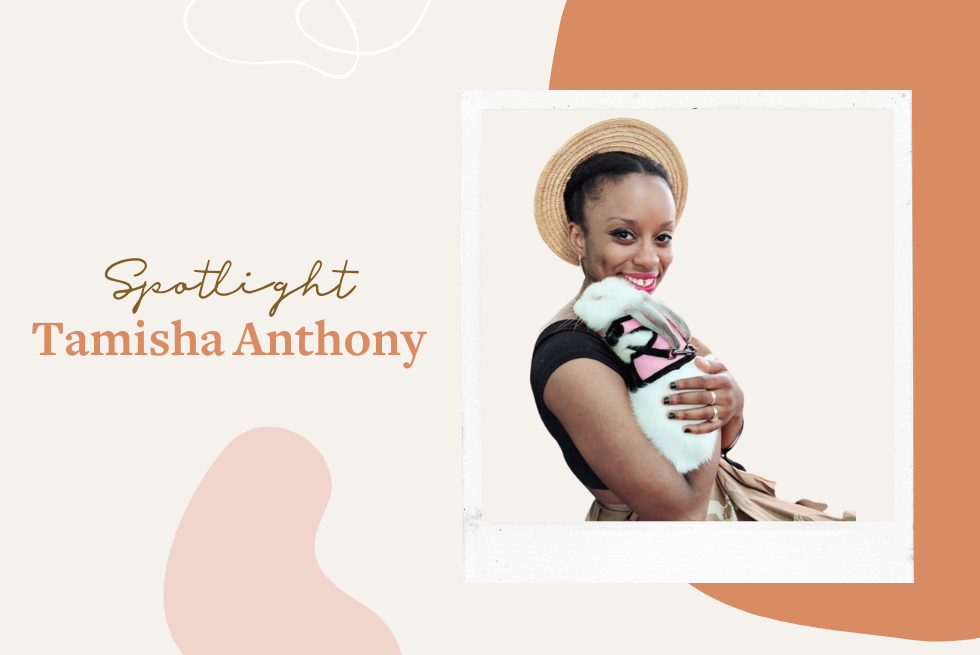 Tell us a little about yourself! Where did you grow up?
Hello Hello! I grew up in a small town in Texas.  My family and I lived outside the town on my family's land.  So there were lots of trees and fields.  To give you a picture, I lived across the road from a field of cows.  At one point I think my family had six dogs at the same time!  I grew up loving animals, staring at trees and connecting with nature. I have not only worked as an illustrator but also as a jazz dancer!  I married my Lindy Hop (Swing dance) partner Craig last year.  We have a dog and a cat but I wish I could fit more animals into my apartment!  It would be a dream to draw as canary birds sang to me.
 Where did you go to school? 
 I went to undergrad at Rice University in Houston and got my MFA from the School of Visual Arts in New York City.  I have been in the New York City area ever since.  
Did you always know you wanted to go into design?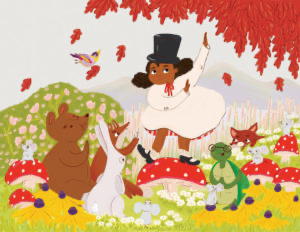 When I was in college, I more so considered being an educator or a child psychologist but I always had a strong connection to visual arts.  I knew towards the end of college I wanted to pursue the arts and definitely wanted to move to New York.  My mom was an art teacher, so I was always surrounded by art and design.  It makes sense that I work part time as an educator teaching adorable and creative children.  
Do you have a favorite type of client that you enjoy freelancing for? 
Hmmm, I enjoy clients who give me a little freedom to propose some creativity to a project or allow me to help them problem solve.  That's one of my favorite parts of the job!  It's so rewarding.
Why were you interested in working with Juniperus? 
I love what Juniperus stand for – their mission.  It's beautiful. Non-profits and smaller organizations need help blooming so they can truly focus on their purpose.
As an entrepreneur, you wear many hats! What helps you stay organized and calm when you're having to do accounting or other things that aren't directly related to your creative work?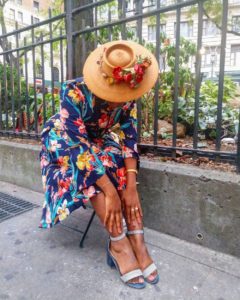 Yes! So many hats! I keep a color-coded paper planner.  I am still a paper person.  I like to be able to hold my calendar in my hand and flip through it.  I also have a larger calendar on my wall to map out projects that span several weeks or months.  Organization makes my heart happy.  For days I have to focus on managing projects or finances, I listen to a lot of jazz or classical music.  Sometimes my husband and I will just stop everything we are doing and dance to relax our brain and then go back to work.  Movement helps!

What are some of the challenges you've encountered while being a woman in business? 
I have been lucky to work with many wonderful women as a creative!  In saying that, I noticed that I don't get as many job offers from men.  I don't think I truly realized this until this question was asked! I think it has been years – many many years since I have gotten a job offer from a man.  But I feel so lucky to be supported from all the women around me.
Is there a lot of diversity in your industry?  If not, what do you think needs to be done to support more women and BIPOC in your industry? 
I work in illustration and design. And there definitely should be more BIPOC represented.  How to support women and BIPOC? Simple.  Broaden your search.  There are so many talented artists with a variety of backgrounds out there.  
How has the Black Lives Matter movement affected you personally and in business?
It has affected me in many different ways – so many emotions ranging from hope to sadness to frustration.  But I hold on to hope the most.  I am hopeful.  Let's keep trying to make change. 
What is one thing you'd tell your younger self? 
I would tell little Misha not to worry so much and to keep dreaming.  One, you will worry enough as an adult and you should enjoy just having fun.  And two, the dreaming will help you to become an artist.  Trust yourself!  Trust your instincts!  
Want to work with Tamisha? Check out her pages!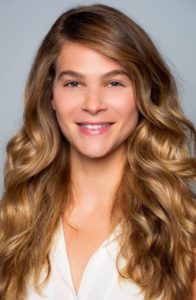 Alicia Harper
Co-Founder, Juniperus
Alicia has been passionate about writing since she can remember. She attended the University of Georgia's Grady College of Journalism where she honed her skills and took every available opportunity to perfect her craft.
As Juniperus' co-founder, Alicia is the very definition of our brand—young and always evolving—continually building depth to our client's stories while bringing fresh and new ideas to the table.