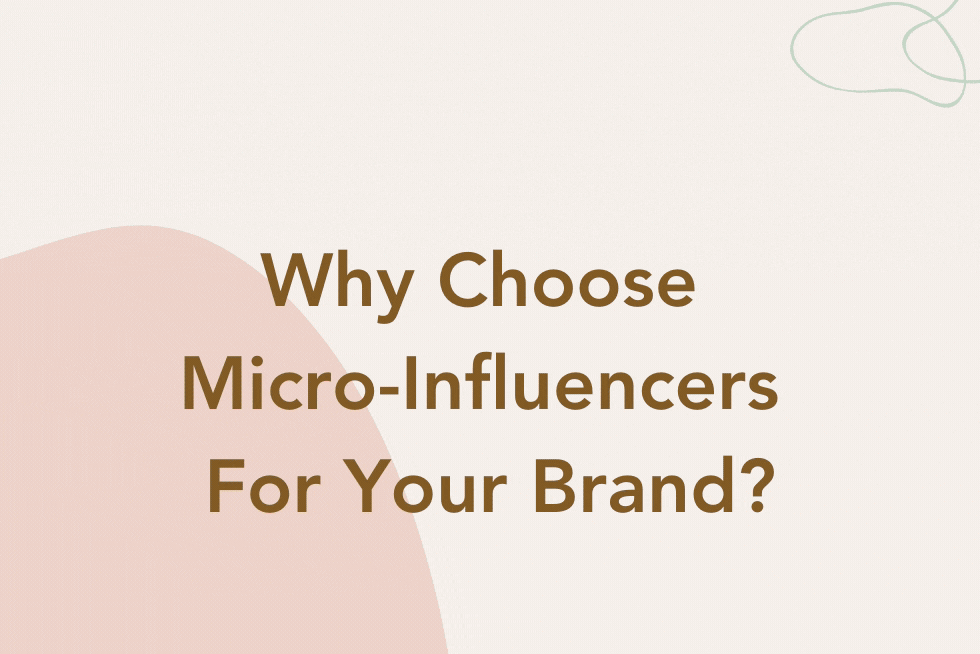 ​
Influencer Marketing has grown in popularity in recent years, replacing some of the traditional celebrity endorsements as well as becoming the new word-of-mouth marketing. With so many Millennials and Gen-Z trying to monetize their TikTok, Instagram, and Twitch channels, it is tough for brands to decide who to work with. Micro-influencers,
defined by CMS Wire as influencers with 1,000 – 100,000 followers
, are the perfect way to promote your products, because they over-deliver, are budget-friendly, have creative content, and high engagement! 
4 Reasons Why You Should Choose a Micro-Influencer for your Marketing Campaign:
They will work the hardest for your brand because they are still building their brand.
In my experience, micro-influencers are always the first ones to over-deliver on campaigns. They truly care about the success of their partnerships and will go above and beyond to share about your products and services, because they are trying to establish their following and engagement in tandem with yours.
 Whether they are looking for a case study to share on their media kit, a bigger or longer partnership with your brand or just for more opportunities to grow their follower count (giveaways and special pricing from your brand to share exclusively with their audience), these influencers welcome the opportunity to work with you. Chances are, this is not a full-time job for a micro-influencer, so their passion and drive to attain these professional goals are at an all-time high. Most micro-influencers also have fewer partnerships going than macro-influencers, so they're able to spend more of their time and attention promoting you.
They fit any budget.
Another reason micro-influencers are so great is that they are very budget-friendly, whether you're a small business just getting started or a more established brand. If you want to start small with an influencer marketing campaign (1,000-15,000 depending on the influencer), you can even start by offering products or services as payment for posts from smaller influencers. If the micro-influencer is interested in your product, then he/she will see the value of working with you at a lower rate than a macro-influencer would. This also makes them the perfect influencer for testing out your first campaign and seeing what types of influencers and platforms (YouTube, TikTok, etc.) drive the most traffic to your brand. 
Even as your budget grows, you'll find that you're able to reach different niches with a fraction of the budget, by working with a lot of micro-influencers, rather than a few macro-influencers or celebrities. A good influencer campaign should be targeted, and micro-influencers are the perfect people to work with for your brand to reach its ideal audience(s).
They make creative content, and you get a lot of it.
Something that is really important to an influencer campaign is having creative content that is native (fits in) with whichever platform the post is on. Since micro-influencers are working to build their brand, they come up with the best content to showcase their personality and your brand together. 
Content is king in influencer marketing because if your influencer contract says this upfront, you can use the user-generated content for your social posts, ads, website, etc. You can spend marketing dollars boosting these amazing posts the influencers made, and with micro-influencers, you'll have a lot of fresh faces to post interacting with and recommending your brand, rather than posting a couple of the same macro-influencers. Making your own TikTok video is tough! Why waste your time creating content that you think will resonate with your audience, when you can work with these amazing creators on a variety of social media platforms?
Their engagement is off the charts!
I saved the best for last. With fewer followers, comes a more niche audience that really loves the influencer and is engaged with their unique brand. Better engagement rates with the influencer leads to better engagement rates with your brand, and hopefully, a higher ROI for you and a higher conversion rate! Since micro-influencers have a smaller audience, they have more time to answer questions from followers, respond to DMs, and really interact with each individual. This creates a more tight-knit community and a closer bond with the influencer. 
This is where the magic of the micro-influencers really comes into play. This bond the micro-influencers are able to create with their communities establishes trust, so when they recommend your product or service to their followers, the followers are more likely to take action and try that brand for themselves. This is why influencer marketing is so important, because it's word of mouth marketing, on a larger, more targeted scale.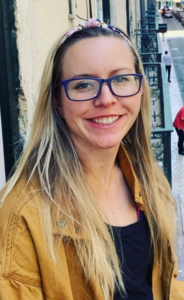 Lindsay Leonard
Contributor
Lindsay Leonard is a data-led digital marketer with more than eight years of experience working to promote brands in sports, beverages, health & wellness, beauty, fashion, and more. Throughout her career, she has used influencer marketing (before it even had a name), because she believes in the power of building long-term relationships between influencers and brands.