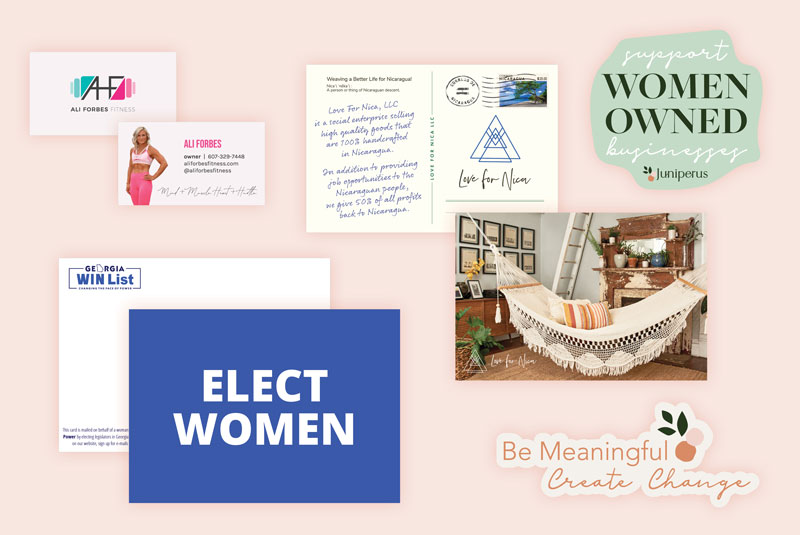 Think outside the screen
In the digital age, branded print collateral is more important than ever
The irony of publishing a blog about the usefulness of printed branding isn't lost on us. We get it. We're just one voice in a sea of billions, trying to make their case here on the internet; but that merely proves our point. All brands must find new, innovative, and memorable ways to go beyond the news feed and forge a real relationship with their customers. Read on to learn why we think branded print collateral can achieve just that.
More methods. More creativity.
The most successful creative campaigns always involve multi-channel approaches. Whether it's an ad in a local publication or a guerilla stunt that's sure to go viral, marketers know that there's value in sharing a message non-digitally. Recently, Juniperus put this idea to the test by creating a branded closing box for Roots Real Estate via Packlane. Going the extra mile to provide a tangible gift associated with their brand reinforces Roots Real Estate's connection with the clients, likely increasing the chances that they'll re-engage and maintain a positive impression.
An old marketing adage dubbed "the rule of seven" backs this up. The "rule of seven" posits that prospects need to see your message at least seven times before taking action. Take that to the next level. Share your message or brand seven times through seven channels and your engagement is sure to improve.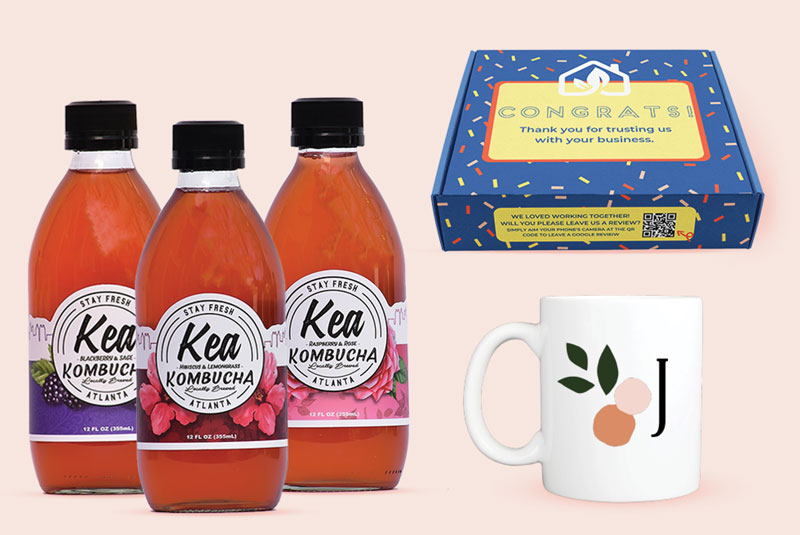 Break through the digital din
The average American is exposed to between 4,000 and 10,000 pieces of advertising per day, reports CoFounder, and that's a conservative estimate. This extreme oversaturation is resulting in a phenomenon known as ad blindness, or the inability to even see an advertisement. Odds are you've experienced this yourself. Can you recall the last ad you saw as you scrolled through your feed or started a video? What about the ad before that? Who sponsored that post? What were they selling? If you can't easily recall that info or you weren't inspired to take action, congrats, you may be going ad blind. 
It'll last longer
Now take a look around your home. Heck, take a look wherever you are. Somewhere in your field of vision, you're bound to see a brand – a label on your shampoo, an eye-catching sticker on your water bottle, a logo on someone's t-shirt. You see these things multiple times a day, meaning that brand gets that many more chances to relate to you in a unique, personal, in-your-space kind of way.
To summarize, showcasing your brand through things like stickers, cards, and gifts offers more opportunities to connect with people. While there's nothing wrong with sharing ideas screen-to-screen (is this meta or what?), holding something in your hands makes a brand real. 
Juniperus can help bring your brand to life with custom business cards created with Moo, creative print marketing using Sticker Mule (they even have logo stickers​!), and more. Get in touch now to ditch the digital-only strategy!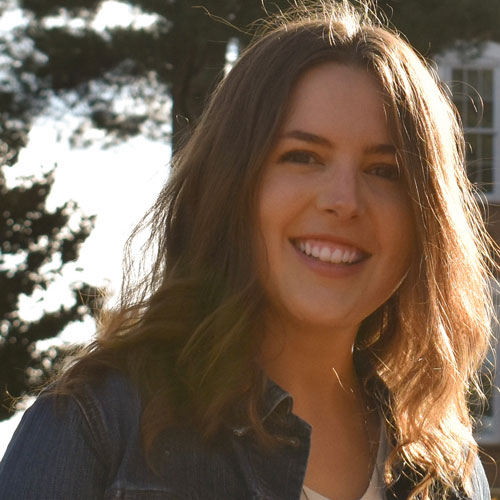 Julia Regeski
Content Creator
Julia Regeski is a content creator who believes that everyone's story deserves to be told in a way that's intentional, compelling, and authentic. Her work experience has been focused on advancing meaningful social causes, and includes advocating on behalf of Georgia's environmental resources and bringing together nonprofits in the wake of natural disasters. When she's not using her communications skills to try to make the world a better place, you'll likely find her reading, practicing yoga, or adventuring in the great outdoors.