Whether you manage a professional business account, are dreaming of influencer-level follower counts, or simply enjoy sharing pictures of your brunch once a week, social media can be stressful. 
Its biggest pro is also its biggest con – bringing people together for good and for bad. So what to do when you're the one taking the heat for an epic social media fail? 
Follow our step-by-step guide below to get your brand back on track…
1. Read the room.
If you're going to post on social media, you've got to understand social media – speak its language, know what's trending, and have a general understanding of how your people are responding to any given topic. 
Consider how your post may have come across not just with your followers, but with anyone who may have come across it. Humor is often only applicable to some. Slang can isolate older followers. A poorly timed message can come off as insensitive. 
Take this KFC commercial, for example. It features customers enjoying their meal so much that they were aggressively licking the lingering chicken flavor off their fingers. Normally, this commercial would be tolerable. But KFC decided to release this ad in February 2020 – just as the COVID-19 global pandemic was causing growing concern. 
While it will always be difficult for brands to predict how the trend winds will blow, a good rule of thumb is that if you have to question your content for even a second, your audience will likely question it too. Even if it's just a few hours after your post went live, it's never too soon to start considering how to respond to the negative backlash.
2. Read the comments.
Once negative comments start coming, there's no going back. Odds are your intentions were not to sow division; but if that's what your post did, now's the time to come up with a plan of action.
First, read the comments. Without knowing exactly what people are saying about your post, you can't formulate a proper plan of action. 
Dove brand had to come to terms with a widely criticized post in 2017 when a commercial showed a black woman turning into a white woman presumably after using Dove soap. Numerous well-known activists spoke out and found other examples of Dove's marketing presenting darker skin tones in a questionable light. Well-intentioned? Careless? Racist? Regardless of the poor thinking behind this post, the impression left on viewers must now live in the planning behind every promotion Dove creates for its products from here on out.
3. Do your research.
After you've read through the comments, take to the search engines to try and figure out the history of the issue.
Snapchat, for example, quickly got a lesson on the history between Rihanna and Chris Brown after publishing a poll asking followers if they'd rather "slap Rihanna or punch Chris Brown." Chris Brown is known for his abuse of Rihanna, and with approximately one in four women having experienced some form for physical violence from an intimate partner (source), it took hardly any time at all for Snapchat to issue a hasty apology, calling their own story "disgusting."
Figuring out exactly where your post went wrong can not only lessen your chances that it'll happen again, but it will also help you craft an authentic response. 
4. Check yourself.
There are times when you know and are ok with the fact that what you post on social media is going to irritate your followers. Many brands are built on delivering hard-hitting, impactful messages that some won't agree with. 
Government accounts are a great example of this. They're supposed to deliver news that's impartial and fact-based. The official Air Force Twitter apparently forgot that not all of their followers find the bombing of middle eastern civilians humorous when they attempted to jump on the bandwagon of the never-ending "Yanny" vs. "Laurel" debate, tweeting "The Taliban Forces in Farah city #Afghanistan would much rather have heard #Yanny or #Laurel than the deafening #BRRRT they got courtesy of our #A10.
Yikes. It's hard to see the good intention behind a tweet like this, and there's no good response the Air Force could have presented that could have "fixed" their mistake. They knew quickly after publishing that they were in the wrong, not their followers. While they issued an apology tweet soon after, the damage had been done. 
5. Fess up.
There's no one way to respond when you figure out that your post didn't land like you hoped it would, but honesty must be the guiding force. If you're not transparent about what went wrong and how you're going to fix it, not only are you being downright shady, but followers will likely end up figuring out the truth down the road, potentially hurting your brand even more.
If your newest marketing campaign comes off as discriminatory, figure out if your marketing team even considered how all your audiences would perceive the message. If you published your casual post at the same time as another not-so-casual world event, admit that you didn't know what it meant at the time you shared it and that your team is doing x, y, z in response to whatever derailed your message. If your joke was insensitive, own up to it.
Chase Bank took this last approach after their attempt at #MotivationMonday implied that the reason for their customers' financial woes was because they were spending unnecessary dollars on coffee and cab fare; this, coming from a company whose top executive made about $31.5 million in 2019. However, Chase Bank came clean only an hour later, cleverly tweeting, "Our #MotivationMonday is to get better at #MotivationMonday tweets. Thanks for the feedback Twitter world." While not really addressing the root issue of income inequality and the daily financial struggles of millions of Americans, this response is still meaningful from a marketing standpoint. In it, Chase Bank owned up to the fact that they missed the mark, they admitted they hope to do better in the future and went so far as to thank those who called them out – all while staying consistent with their brand's lighthearted tone.
Despite the numerous examples of brands publicly coming clean about their errors, it's worth noting that sometimes, no response is the best response. If the negative comments are in the single digits, maybe you reply directly in the comments, letting them know you're sorry for the trouble your message caused and offering ways to remedy this. If the negative comments are coming in droves, however, don't be afraid to tag-team your response. Check with your boss, your marketing team, your mentor, or even a professional crisis communications team to handle any larger issues.
6. Move on.
Whatever you decide to do in response to your gaffe, know that the drama will eventually subside. Social media is only around 20 years old – relatively young compared to established channels like TV and print. We're all still figuring out the kinks! Continue to do your best. Keep your head up. Post on.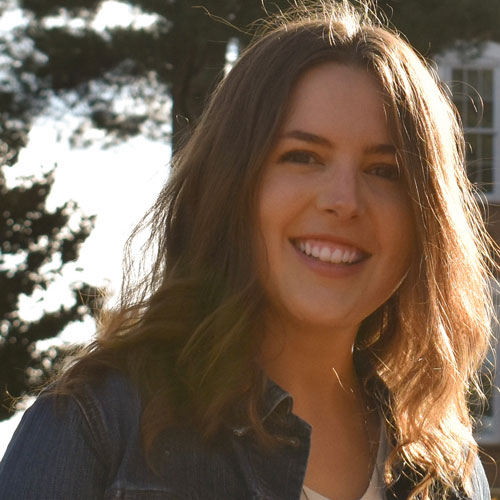 Julia Regeski
Content Creator
Julia Regeski is a content creator who believes that everyone's story deserves to be told in a way that's intentional, compelling, and authentic. Her work experience has been focused on advancing meaningful social causes, and includes advocating on behalf of Georgia's environmental resources and bringing together nonprofits in the wake of natural disasters. When she's not using her communications skills to try to make the world a better place, you'll likely find her reading, practicing yoga, or adventuring in the great outdoors.