Pay it Forward Pizza for a Brighter Tomorrow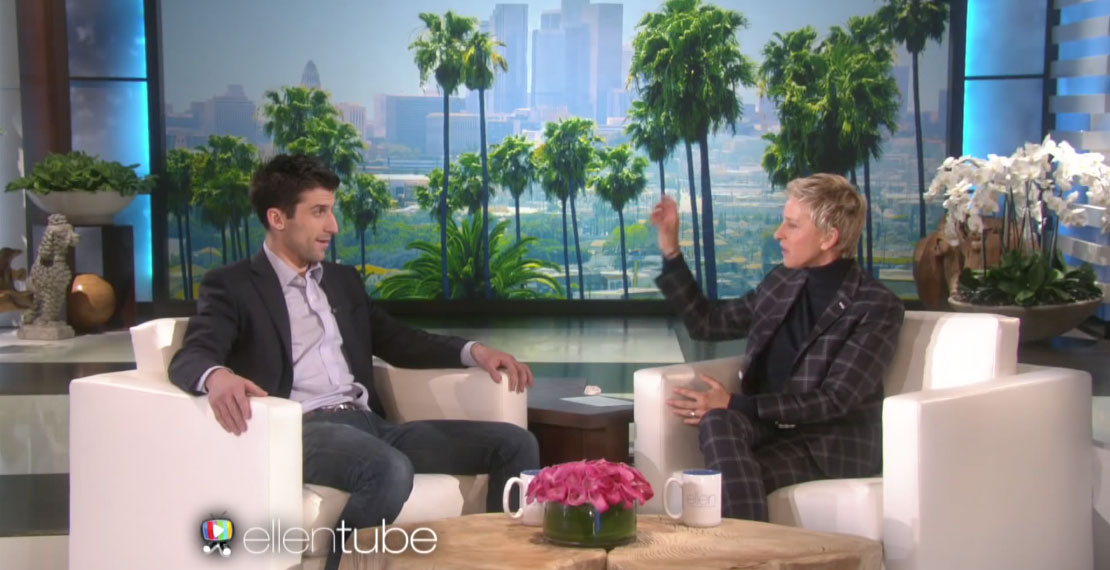 Have you ever given a homeless person spare change? Perhaps you've dropped a few loose coins into a jar for charity after paying your bill at a local restaurant? If you have, you may have wondered if you were actually helping, or how exactly that money was doing any good.
Mason Wartman, a recent guest on The Ellen Degeneres Show, has developed a simple pay it forward solution to feed the homeless from his Philadelphia-based pizzeria, Rosa's.
Mr. Wartman, who left his career at Wall Street to pursue his life-long goal of starting a small business in his hometown, named Rosa's after his own loving mother and opened it in 2013.
"You're 27 years old and you changed your life from working on Wall Street, probably making decent money, to opening a pizza shop to help the homeless," says Ellen. But Mason responds that the restaurant is a business, not a charitable venture. Rosa's shouldn't be confused with a soup kitchen, or a restaurant that caters only to the homeless. Mason is quick to point out that "it's good pizza… it's really good pizza."
Rosa's began making a positive impact on its surrounding homeless community when one customer asked if they could pre-pay for a slice of pizza for the next homeless person to come in. Rosa's took the money, made a sticky-note voucher, and posted it on the wall for a homeless person to use. Today, the wall is completely covered with sticky notes. Rosa's customers often decorate them with words of encouragement, humor, and support.
"To see homeless people come in and benefit from the system we have… it's really been awes,' says Mason. For his contributions, Ellen presents Mason with a $10,000 check, furnished by Shutterfly, and a neon "As Seen on Ellen" sign to hang in the window at Rosa's.
As Mr. Wartman points out, businesses of all sizes should take note; this type of pay it forward system can be adopted at all levels in different and even more innovative ways.
While 2015 is sure to be another flagship year for technological advancement, it's comforting to know that pen, paper, pizza, people, and piety can still make a huge difference in the world.