#MeetTheStaff Monday | Alicia Harper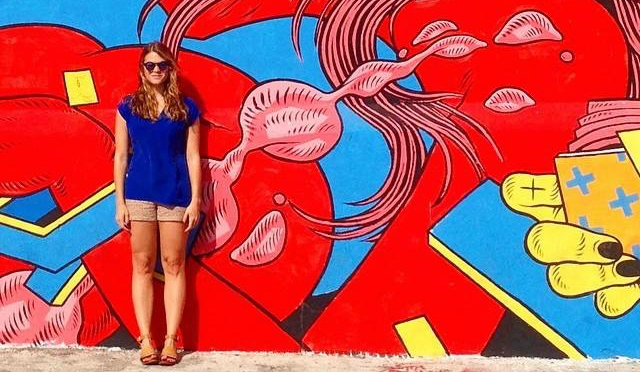 Continuing our #MeetTheStaff segment, we want to introduce you to our favorite freelancer from New York. Alicia has been with us since the beginning and she's a lifesaver whenever our clients need us in NYC.
My name is Alicia Harper and I'm a 26 year native Atlantan turned NYC resident. I realized I had a passion for writing at a young age and grew up dreaming about a career that would allow me to do what I love. I attended the University of Georgia's Grady School of Journalism and was chosen to participate in a travel writing study abroad that took me on a life changing trip to Southeast Asia. Since then, I've picked up and moved to the Big Apple where I've been living for three years and working full time as a copywriter for Ralph Lauren digital.
I've been a freelancer for Juniperus since it was just an idea. I focus mainly on social media for TEDxTeen and We are Family Foundation, two non-profit organizations that are making a big impact on today's youth. For the past two years I have gotten the chance to live tweet from the annual TEDxTeen conference in NYC. The conference is special because it gives people around the world the opportunity to hear the inspiring stories of deeply passionate young people. Many of the speakers have overcome personal hurdles at an extremely young age and still have an innate drive to change the world for the better.
Currently reading: The Martian. I know I'm late but I have to finish it before seeing the movie, so no spoilers!
Favorite Twitter Account: I love following Twitter accounts like Thrillist and Time Out. They always have hilarious articles on topics that pertain to young people. There are also endless lists of delicious new restaurants and fun events happening in your area.
Latest Spotify Obsession: I'm really into the "Discover" tab on Spotify. It suggests new releases by taking inspiration from what you are currently listening to. I'm always finding new genres of music to obsess over.
Best Travel Destination: The Gold Coast of Australia. My sister and I traveled via greyhound there for a month when I was 18. If you've never backpacked through a foreign country before, I highly recommend it.