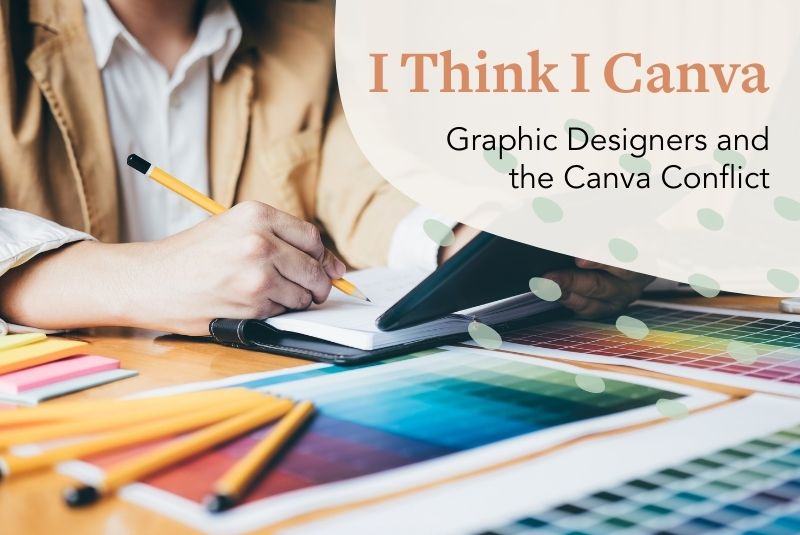 Whether you realize it or not, odds are you've seen an image created on the design world's most controversial star, Canva. But could the platform's rise in popularity be putting graphic designers out of work?
The online platform was launched in 2013, yet surpassed $500 million in annual revenue in 2021, a 130% increase from 2020, reports Bloomberg. More than 55 million monthly active users turn to the app for help with digital graphics and photos. 
Like so many others in her field, Juniperus graphic designer Madison Martinez's initial feelings toward Canva were less than positive. "I hated it!" she says. "There is definitely a bad attitude towards it in the design community and I was concerned that people would start creating in Canva rather than hiring me."
Canva boasts ease of usability and adaptability within its design templates. Starting from scratch in Adobe Illustrator, Photoshop, and InDesign can be challenging. Canva, on the other hand, feels familiar, even without prior knowledge of design platforms. 
Navigating Canva is fairly self-explanatory, plus it offers thousands of pre-made templates and assets that can act as a base for nearly any type of project. It feels modern, with easy-to-select dimensions for nearly all social media platforms, and offers a quick and effective way to transform designs from template to template.
But Canva isn't perfect. The cloud-based system can still get glitchy, and the most widely-used assets are starting to become too popular for their own good. Standard templates can be easily recognized because novice Canvas-ers rely far too heavily on the platform's design style, neglecting their own.
Luckily, users aren't forced to choose between the modern magic of Canva and the hand of a skilled digital designer.
In her work with Juniperus, Madison frequently relies on more complex design systems to create a brand's custom artwork and assets. She then uploads these pieces to Canva and creates text boxes and editing frames to ensure that the foundation of the brand's visual identity stays intact if and when clients request edits to them.
Today, Madison leverages her experience to work with new design programs, not against them. "Canva is a great collaborative tool for creative teams, but it doesn't teach you the skills that come with years of design practice," she says.
Juniperus works with clients to create compelling graphics, visual assets, videos, and branding. Schedule a free get-to-know-us call to learn more about our meaningful content creation.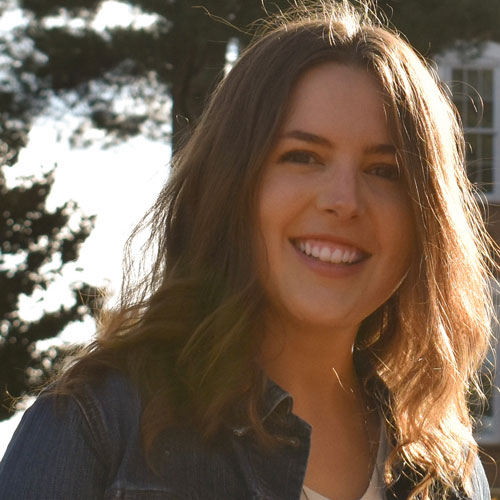 Julia Regeski
Social Impact Strategist
Julia Regeski is a content creator who believes that everyone's story deserves to be told in a way that's intentional, compelling, and authentic. Her work experience has been focused on advancing meaningful social causes, and includes advocating on behalf of Georgia's environmental resources and bringing together nonprofits in the wake of natural disasters. When she's not using her communications skills to try to make the world a better place, you'll likely find her reading, practicing yoga, or adventuring in the great outdoors.