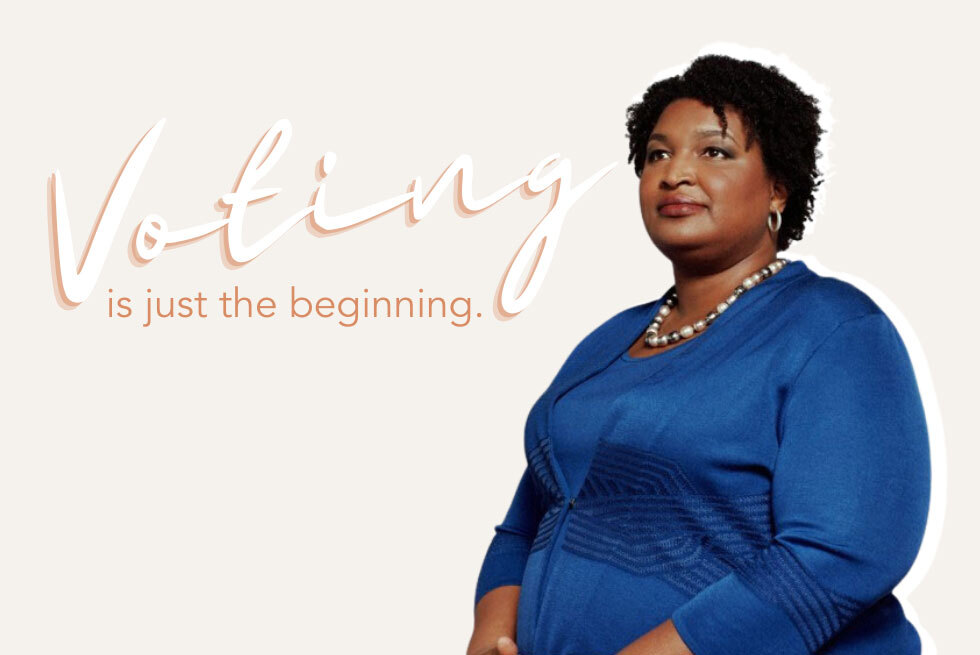 Millions of eligible voters are relieved not to receive any more voter mail, voter text messages, or see any more voter ads post-election. But in reality, our work has just begun. With an increase in young people's involvement in politics, we have the power to mold the future that we want—on our terms. So we voted, but now there's much more to be done. Here's how you can keep up the momentum:
Get Involved
If you're like me, you were inspired by Stacey Abrams, the founder of Fair Fight Action and Fair Count, as you witnessed her grassroots work fight against voter 
suppression. After focusing on areas that make voting for Black and young individuals difficult, Georgia became a battleground state after turning blue (twice!). While Abrams of course deserves her accolades, she didn't do it alone! Countless volunteers and organizers had her back.
You can get involved by finding an organization or a politician whose beliefs you can stand behind and reach out about ways to help. Here are some other ideas:
Stay Local
While local elections are less publicized, they actually have a more direct impact on you and your community.
According to Ben and Jerry, local governments decide how school boards spend their money, they vote on public transit, potholes, and prosecutions. Not to mention, they decide how we handle COVID protocols, including occupancy limitations, mask mandates, and financial assistance!
In fact, the city of Atlanta (and other big cities like Boston, Detroit and NYC) will be holding their mayoral election on November 2, 2021. So mark your calendar!
Put Your Foot in It
Politics originally were designed to prevent working-class citizens from running for office, as mentioned in the Netflix documentary, Knock Down the House. With the help of grassroots organizations, like Common Defense, the face of politics has changed significantly. Since taking office, the Squad has been redefining the meaning of "For the people, by the people," where our politicians advocate for us, actually give us answers to the tough questions, and even play video games with us!
Now that we have proven that change is possible, our civic duty is to continue redefining politics to our terms and putting politicians who best represent our community in office, like newly elected Reverend RaphaelWarnock and former journalist Jon Ossoff. Instead of waiting for someone else to create change, you can pull up your own chair to the table and Run for Something yourself!
If you're not interested in running but want to stay involved, you can dip your toe by attending monthly meetings held by your county party or local government, as Renay suggests. If you keep it up, you'll be able to put down your foot as an involved member, set the standard, and hold the door open for other potential involved members.
Hold Politicians Accountable
In the words of Congresswoman Alexandria Ocasio-Cortez, we need to hold our politicians accountable, which includes calling them out and calling for resignation or impeachment.
Whether you're enthusiastic about your newly elected candidates or not, they are not entitled to their seats or their jobs forever. While incumbents (politicians who are rerunning for their current position) are more likely to win reelections, they need to earn the right to keep their seats.
While there will be plenty of Instagram posts on how to keep them accountable, you can check on your representatives on GovTrack to see if their actions match their campaigns. Directly emailing or calling them to voice your opinion is another great option. To find out how to contact them, check out Who is My Representative.
Though hopelessly scrolling endlessly on bad news is terribly addicting, we as a people do have the power to shape the future that we want, as long as we continue to make the effort to do so together. Our duty to ourselves and our community is to create the world that we want to see and I know that we can do it.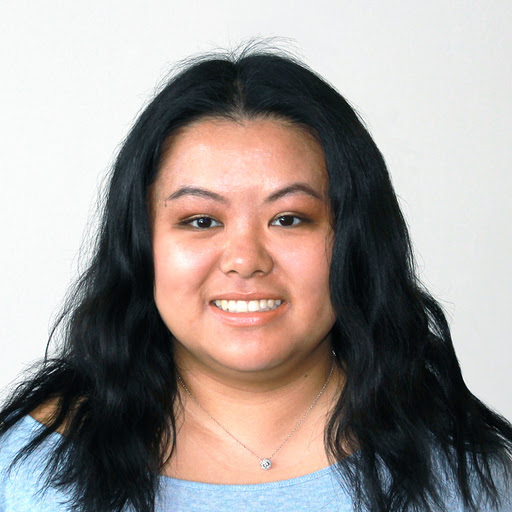 Jessica Vue
Contributer
Jessica Vue is a writer and digital marketer from Atlanta, Georgia. During the day, she spends her time writing, whether that's social media copy or detail-oriented, SEO-friendly blogs. In the evenings, she walks around the city and admires the beautiful homes and cute dogs along the way.