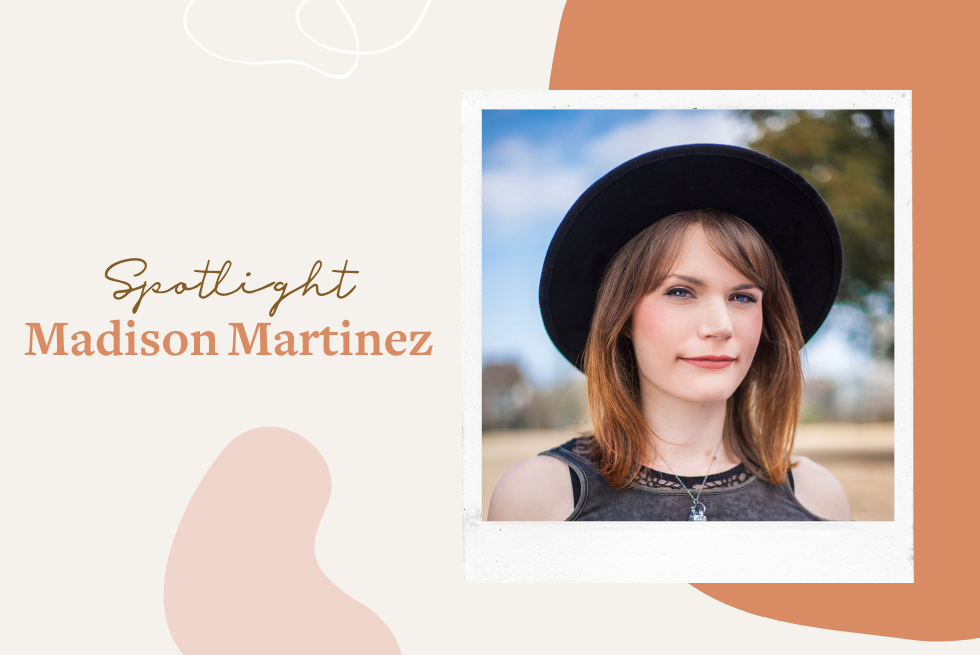 Tell us a little about yourself!
I grew up in Georgia and have lived here pretty much my entire life. I'm an only child with the exception of three sweet calico cats. Even though I was shy, I always loved theatre, art, and fashion. I majored in graphic design and graduated from the University of West Georgia. At one point, I almost transferred to SCAD for fashion design but found that I really enjoyed the small art community at UWG after spending a lot of time in the printmaking studio.
After graduating, my now husband and I moved to Atlanta. I started working as a press operator but realized I wanted to design instead of print. I went to Portfolio Center in 2016 to make my design portfolio stronger, and now I'm able to work as a freelance designer. One day I would love to own my own proofing and letterpress.
It seems like you always knew in your heart that you wanted to go into design. Would you attribute this to something in particular?
Honestly, I didn't even know what graphic design was until college. I really enjoyed making album art so I took my first graphic design class at UWG. There, I realized the reason why so many things are categorized as graphic design is because it's so many different things. It's not always done well, but design is everywhere you look! 
How have you seen the design industry change over the years?
I've noticed that companies are becoming more and more interested in UX design, which is something that I would like to learn more about.
Also, I prefer freelance work because I enjoy variety and working with different clients allows me that, but before this year it was pretty difficult for me to find it. I am happy that more companies are open to working from home now, even though I wish it was under different circumstances.
Do you have a favorite type of client that you enjoy working for?
Yes, I love working on projects from scratch that start as just an idea. It's fun for me to create when I haven't been given a color palette or a design idea yet.
Why were you interested in working with Juniperus? 
I love the range of clients that Juniperus works with. It is so fulfilling to be able to create for small businesses, organizations and causes whose mission I align with. Sometimes design work can feel a bit shallow, so working with Juniperus feels like a breath of fresh air! 
You have an adorable daughter! What has being a mother taught you about perseverance as an entrepreneur?
Being a mother has made me more focused on building the career that I want instead of settling on something that is just okay. If I didn't have Stella I might still be working somewhere in-house, but now I make the time to focus on what I want.
What helps you stay organized and calm when you're having to switch from one client to another, to family needs, to life? 
I'm constantly multi-tasking because when you have a baby you have to. Switching from one thing to another comes naturally to me, so it doesn't stress me out (usually). I also have family help at times when I really need to focus.
What are some of the challenges you've encountered as a woman in business? 
I've noticed that I have trouble finding work because my portfolio is on the more feminine side. I think businesses that may not want a feminine image tend to hyper-focus on those illustrative pieces instead of my other work. 
What more do you think needs to be done in supporting women in business? 
Pass a national paid family leave insurance program and support pay transparency. Most companies still only give maternity leave and I believe that perpetuates the patriarchal way of thinking that the mother is who needs to take care of the baby. Also, the outdated rule of  not discussing salary needs to be trashed—it's a big part of the reason the gender pay gap still exists.
What is one thing you'd tell your younger self? 
Focus! Do some lettering or illustration every single day. Also, it's okay to be quiet, but try to connect more with your fellow designers—people aren't so scary!
Want to learn more about Madison? Check out her pages!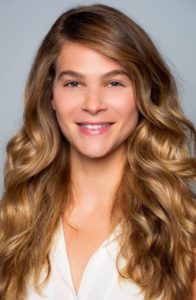 Alicia Harper
Co-Founder, Juniperus
Alicia has been passionate about writing since she can remember. She attended the University of Georgia's Grady College of Journalism where she honed her skills and took every available opportunity to perfect her craft. 
As Juniperus' co-founder, Alicia is the very definition of our brand—young and always evolving—continually building depth to our client's stories while bringing fresh and new ideas to the table.