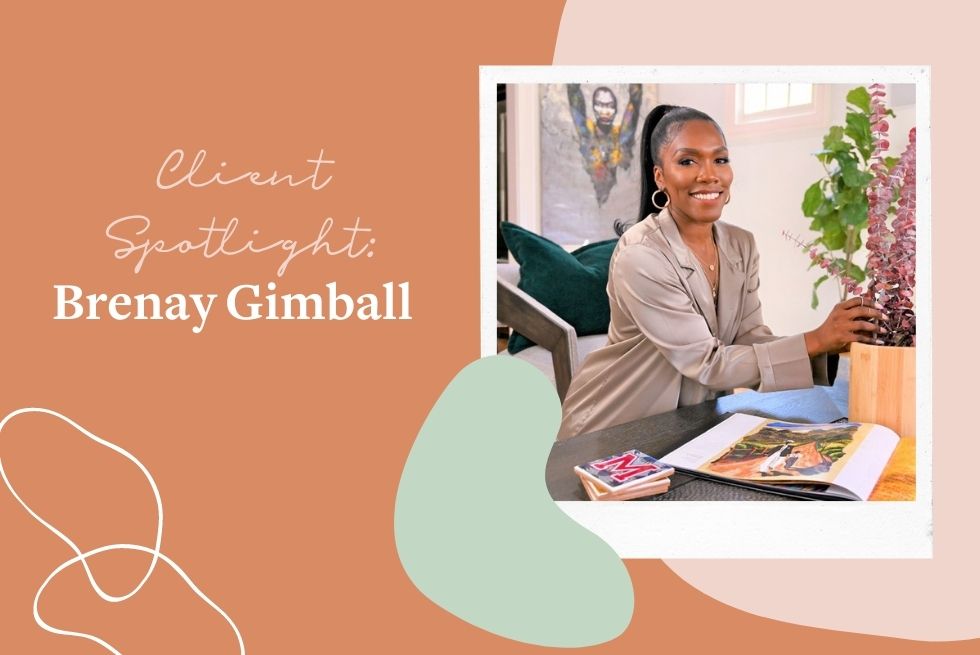 Meet Brenay, the founder of B. Great Homes. In our newest client spotlight, we learned about the rocky road towards starting her interior design business and the challenges she faces as a woman of color in the industry.⁠
What inspired you to Start B. Great Homes and what do you love about being a designer?
I was inspired to start B.Great Homes as a mantra to myself. I needed to remind myself that I was great and that my gifts and talents were enough. In 2015 my family experienced a large deal of adversity and the childhood home I grew up in, was a metaphor for what my family had gone through. My parents who had been together for nearly 30 years were going through a divorce and my brother, who was 28 at the time was struck by an extremely rare condition that left him suddenly paralyzed for 1 year. During that time of what seemed like the worst things a family can experience, I was growing as an adult. The home that was the physical representation of our hardship was literally underwater. A flood from a burst pipe started from the 2nd floor to the 1st level of the home.
Though that time was very overwhelming it was the spark that lit the fire of my interior design journey. I along with my twin sister would be available to our mother to do the full renovation for the space. The house that was once dilapidated began to see new life. It was a true transformation, this is where I began learning ALL the details that go into a renovation, from doorknobs to kitchen cabinets, from paint colors, and all the way down to the furnishing. I help my mom with it all.
When the house was done about a year later, we surprised our brother with a big reveal. He had no idea we had been renovating our childhood home, while he was working equally as hard with physical therapy. The day he walked into the door and saw the house in its new form, that reaction let me know, that is how I want to continue to make people feel. I wanted people to feel GREAT!
After that first encounter, I moved on to working on my mom's condo to convert it into an AIRBNB. It all worked out, between my mother's two properties we were able to share a newly designed space with literally hundreds of people around the WORLD.
My dad also played a huge role in helping me cultivate that creative bone and he referred me to a job where I ended up creating design plans for a food service company that had contracted with colleges and universities. There I got the experience working in commercial arenas and really learned how to plan and implement projects. I had my hand on the ambiance of 13 schools and colleges across the United States (My dad is also my unofficial, but very official design assistance. He understands my aesthetics so well!).
All in all, I started B.Great Homes as a need, but it really called me because without the hardship I would've never known how great I really was.
What are some challenges that you've encountered as a woman of color in the interior design industry?
I think the biggest challenge with being a Black woman in interior design is representation. I haven't really seen too many designers of color prior to me start my career in design. I have discovered there is a huge network of Black interior designers though. I would love to become affiliated with the Black Interior Designers Network very soon. I think this is an amazing career path, especially for individuals who want to utilize many different skill sets. It's creative and challenging. When I was a kid I wish I would've seen more Black designers. Maybe I would've come to this as a career option sooner.
Want to learn more about Brenay? Check out her pages!
Website is currently in work by Juniperus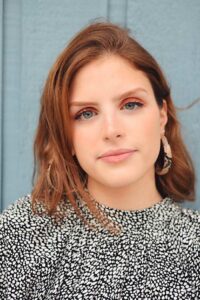 Ireland
Contributer
Ireland is a soon-to-be graduate of the University of Georgia with her BA in Marketing. She's had a passion for creativity and social outreach since a young age, which has catapulted her into a career in Social Media Marketing.