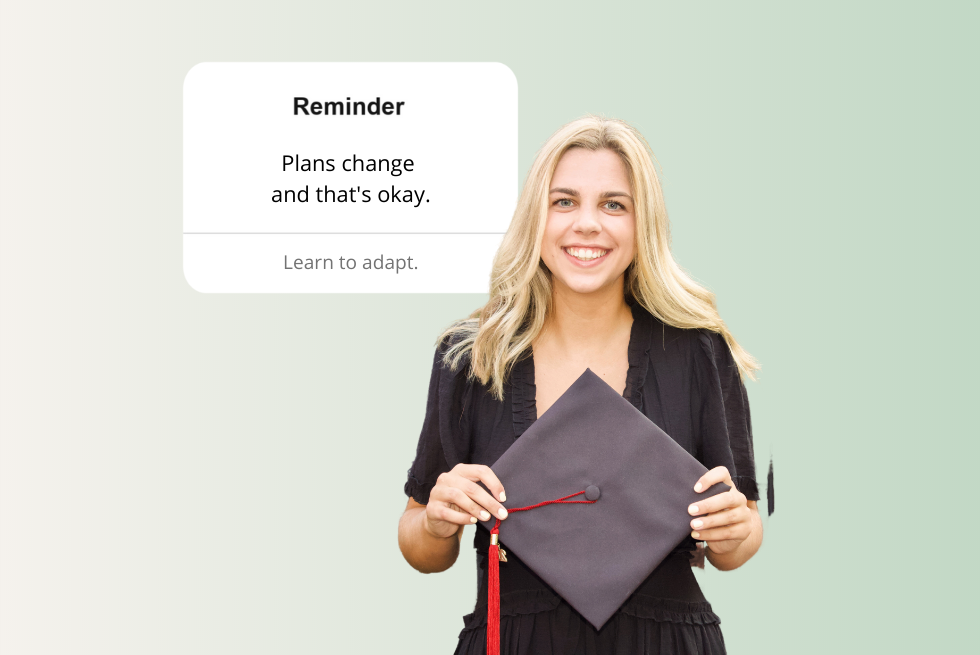 I had big plans for this year.
I planned on celebrating graduation with all my closest friends and family, proudly showing off my portfolio, starting my first full-time job, becoming close with new co-workers, attempting to make new friends, and officially moving out on my own to a new city. Little did I know, I wouldn't accomplish many of those things this year—I wasn't the only one. 
Just as life was supposed to take off in a new direction, opportunities fell apart and came to a stop because of COVID-19. As my 2020 spring graduation approached, the unemployment rate for 15- to 24-year-olds was around 27.4 percent. In addition to unemployment, there was a 68 percent decrease in job listings for recent grads compared to 2019. Naively, I envisioned a smooth transition and quick success in my achievements post-grad. Instead, I now had to accomplish my long list of goals with the added challenge of not being able to connect in person. 
The top goal on my list was to find a full-time job in marketing/advertising. Now, job hunting and networking is nearly all virtual. My days consist of Zoom calls, freelance work, and interviews—which are few and far between. Although some days are very challenging, the silver lining has been connecting one-on-one. Zoom meetings now function as both a way to network and socialize. 
Everyone seems to be highly sympathetic towards the situation that the class of 2020 has found ourselves in. People's kindness and willingness to help out is not something I expected. However I am very grateful for it, and I am excited to pay forward in the future. If I could give those that are struggling one piece of advice, it would be to reach out to others and have a genuine conversation, because it can propel you into countless other opportunities. 
For me, having more time to deeply consider which career path to go down has allowed for more clarity and learning on the subject. I've decided to pursue a position as a designer, art director, or a member of a creative team at an agency or brand. I'd like to wear a lot of hats to gain experience in creating innovative content for my employer. 
My biggest takeaway is that plans change, sometimes in more drastic ways than others, and you have to be ready and willing to adapt. I know that this is not the first or last time I'll experience unforeseen challenges. However, because of the pandemic and the events over the past year, I can promise that I will be more resilient in tackling them.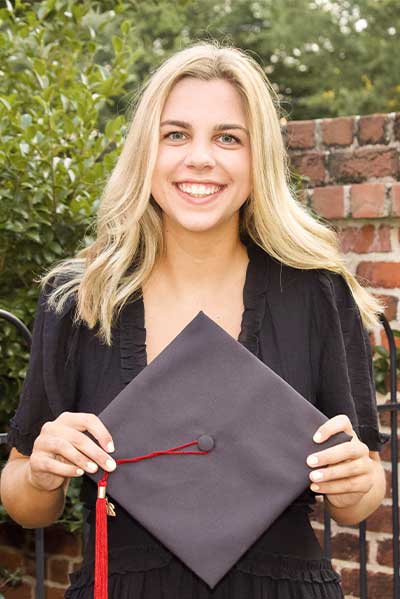 Lauren Gibeaut
Contributer
Lauren graduated in May of 2020 with a Bachelor's in Visual Communications and a minor in Film and Media Studies. Her experience varies from print design to animation and everything visual in-between. Currently in Atlanta, Lauren is searching for a full-time position in between freelancing and volunteering. She is excited for the possibility to land either a designer or junior art director role in the coming new year.